I have recently rediscovered my passion for embroidering baby onesies, an addiction that originated with friends of ours. I embellished several onesies with silk ribbon embroidery about a year ago, but I haven't picked up my little embroidery hoop in quite a while. Recently I saw some embroidered onesies on another blog, and my addiction was reawakened. Thanks to some free vintage embroidery patterns on the internet, I have resumed this simple and satisfying pastime.
The three pink onesies were done a while ago with silk ribbon embroidery, but the little white onesie was completed today during
Martha Stewart
:
Here is a close-up of today's project: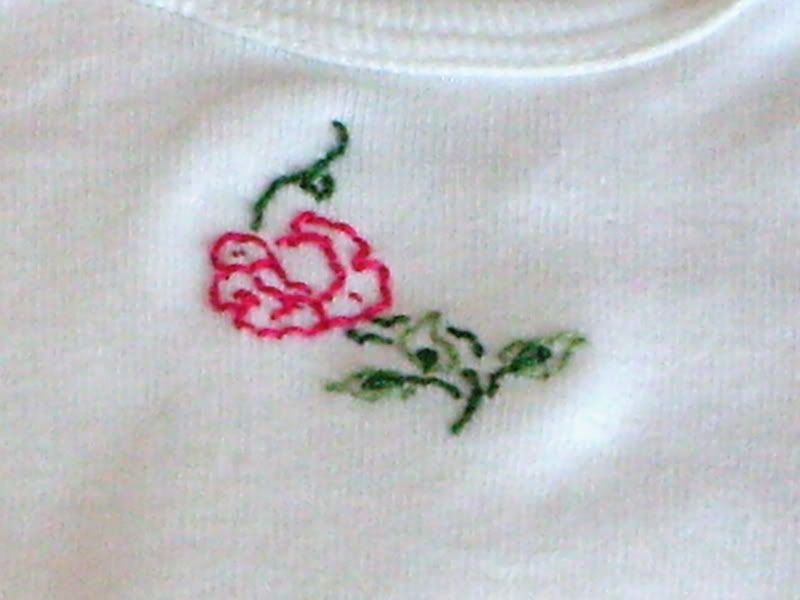 I love how simple these are. Silk ribbon embroidery is a bit more time consuming, but using regular embroidery floss couldn't be easier. I used a medium-weight non-fusible interfacing as a stabilizer on the back. For the pattern, I printed out the design on transparent onion skin paper, pinned it directly to the onesie, and voila!