This year we had a quiet Thanksgiving at home, and a wonderful Thanksgiving it proved to be! We left very early the next morning so that we could meet with some relatives and have lunch in Williston before traveling over to Ormond Beach to spend the night with dear friends of ours. So a relaxing family Thanskgiving before traveling was certainly in order! We had set the table several days in advance, so we had time to tweak the place settings until they were, to our minds, perfect.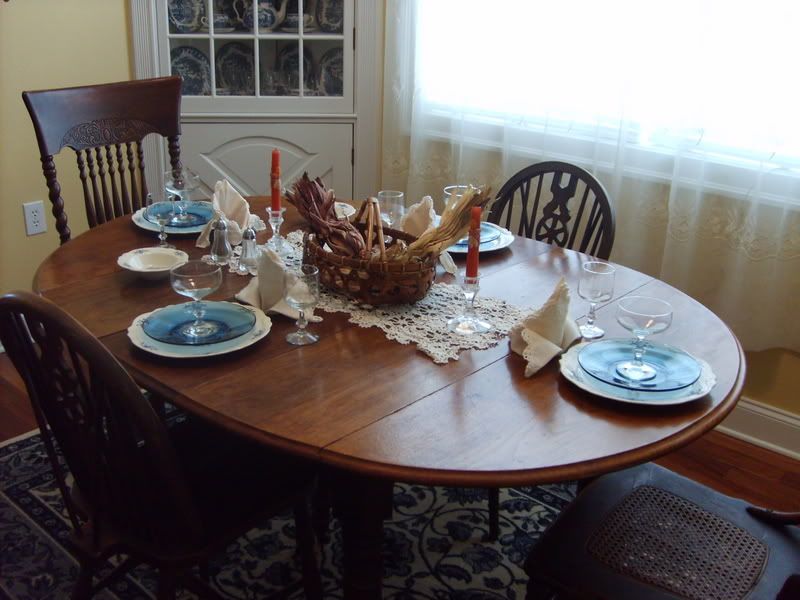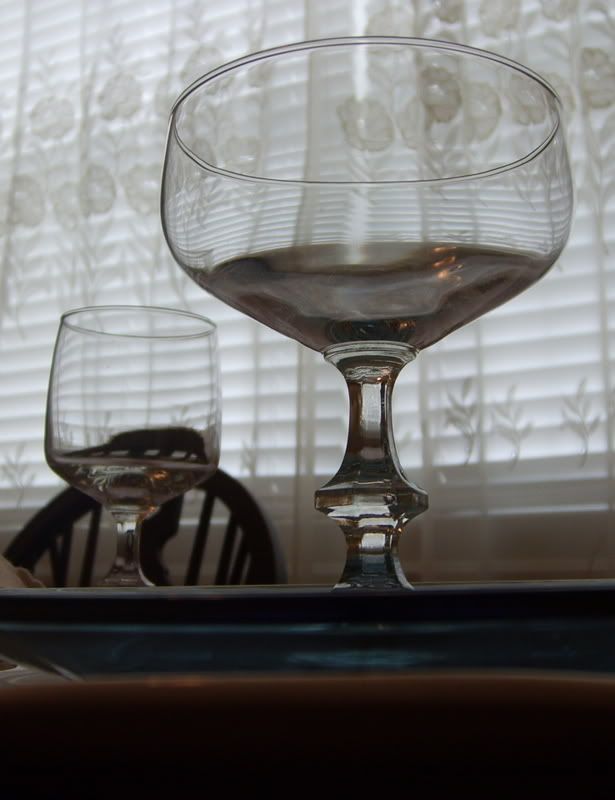 Napkin folding is my specialty, and for this setting I chose the simple Tricorn fold: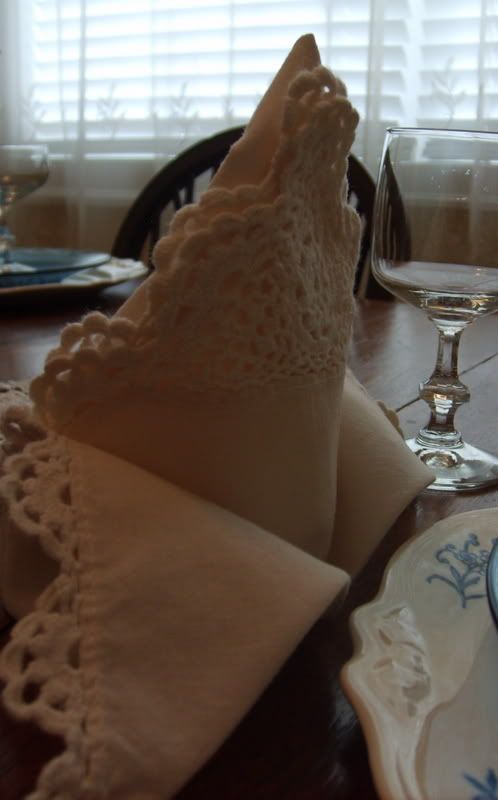 We decided to start things a bit differently, so we served Pumpkin Pie Crunch in crystal glasses for the appetizer -- it was so much better than pumpkin pie that I don't think I can ever go back!
Mom prepared the turkey (following Martha Stewart's instructions), and it turned out absoluetly perfectly. I think she deserves an award -- moist and delectable inside, and just look at the brown, crispy skin: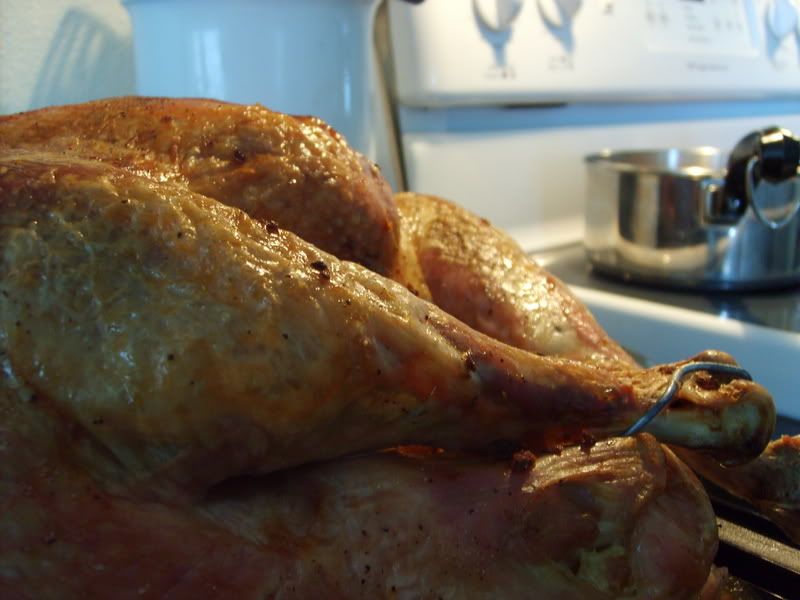 We had so much food! Green bean casserole, sweet potato casserole, mounds of fluffy mashed potatoes, creamy gravy from the turkey drippings, cranberry sauce, and my favorite Betty Crocker biscuits (residing in a bread cloth that I recently cross-stitched):
Despite having three women working simultaneously in the kitchen, we had no disagreements and no culinary disasters. Actually, everything came off very well, and the day was as relaxing as we could have wished. Being able to enjoy these blessings in our home has truly made me grateful to the Lord. He has blessed us in so many ways, and I truly thank Him for His goodness to His people! Thanksgiving is a good reminder not only of our blessings, but also of