A bit of a shopping spree on yarn a few months ago resulted in this: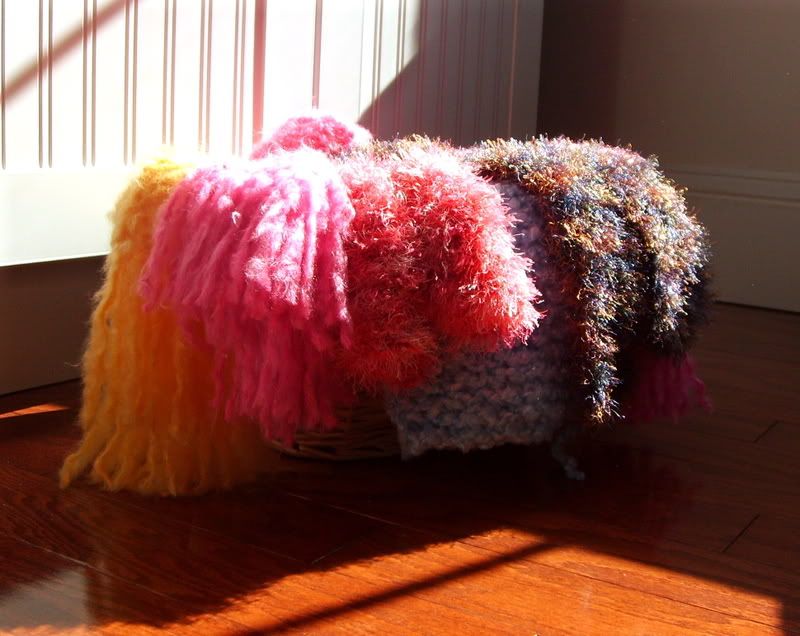 I love the soft hand of some of the yarns, and the eyelash yarn was surprisingly easy to knit with. The textures of knitted yarn are simply amazing! My favorite as far as color is the autumnal beauty of this eyelash yarn: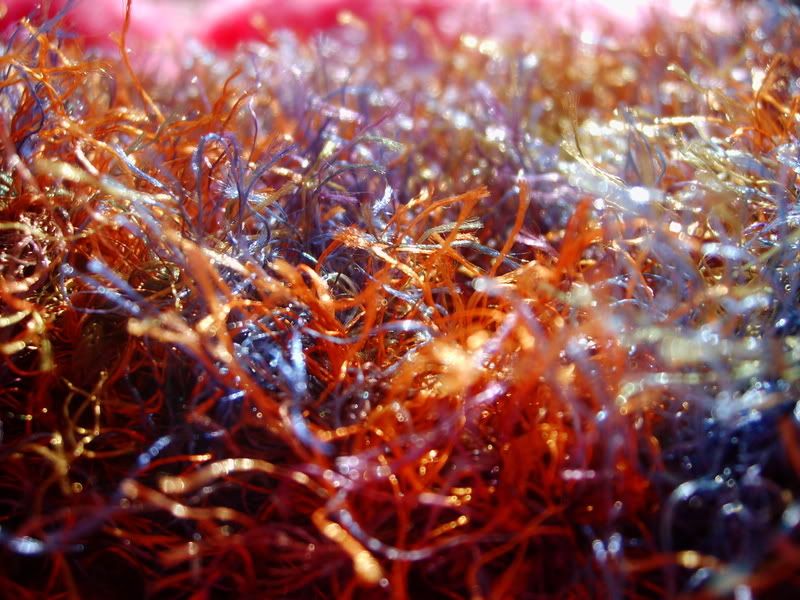 The orange and pink scarves certainly win the award for softness, and the fringe adds an extra bit of plushy delightfulness at either end. I knitted these up with a seed stitch (cast on an odd number of stitches and then knit one, purl one your way to a scarf).
But I think I'm ready for something with more of a pattern!