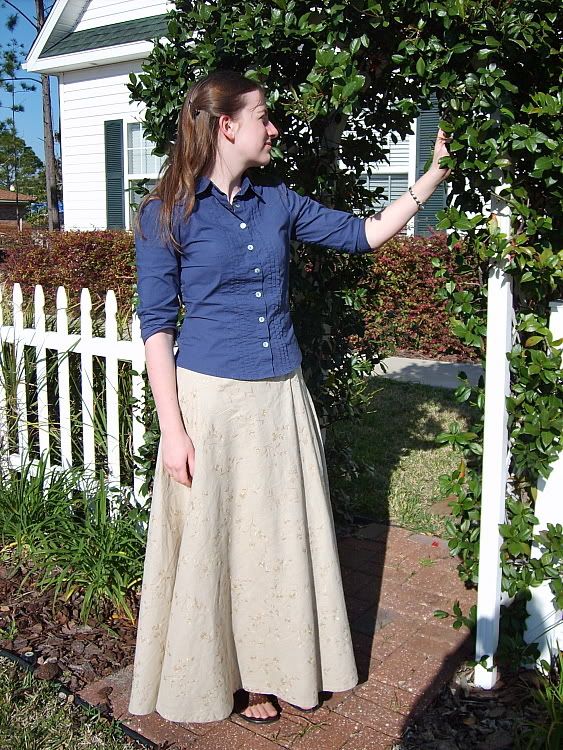 While I made this blouse several months ago, it has defied several attempts at photography. Is it possible that the shirt itself is what causes the camera to blur? I think the real culprit so far has been the lighting, but that sounds rather dull, don't you think? And technically the title of this post is deceptive; it's really only one shade of blue, but that doesn't make a very good title (in my opinion).
I used "stash" fabric from JoAnn's that I purchased during a Red Tag Fabric 50% off sale. I think it was about $1.50 per yard. The fabric has a bit of stretch to it, just enough to make it comfortable to wear without causing any difficulty in sewing it.
For this shirt I used my classic base of
Simplicity 4499
, and used
McCall's 4922
for the sleeve and collar. However, I ended up altering the sleeve because I didn't want to do a normal cuff (laziness had
almost
nothing to do with it). Instead, I took in the fullness with four tucks on each sleeve -- two longer tucks in the middle with a shorter tuck on each side.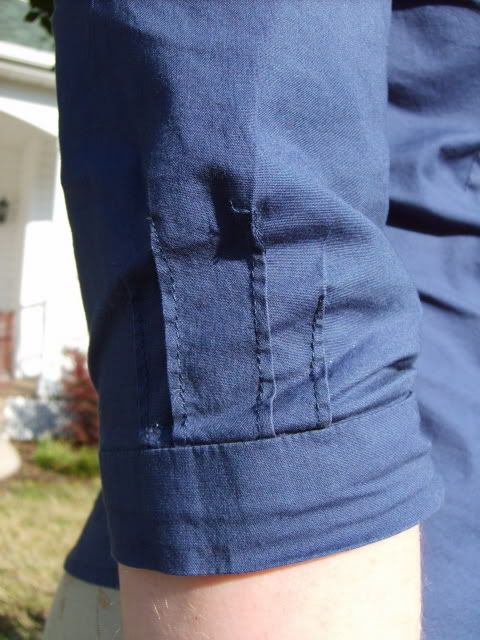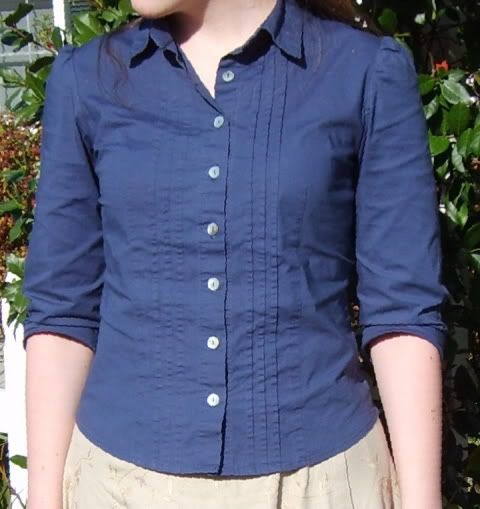 And while you can't see very well in the picture, there are three rows of tucks on each side of the buttons. I am finding that I like 3/4 length sleeves more and more. They transition well in the varying weather that we experience every Spring and Fall -- sometimes it feels like winter one day and summer the next! Perfect for teaching violin lessons today, and a useful staple in my closet.