Spring is almost synonymous with new life and adorable, fuzzy little creatures. But Spring seems to have been brought home to our family this season -- literally! First was the discovery of a nest in the wreath on our front door. The next day there was one little egg in the nest:
The mother finch diligently laid one egg every day, until there were four eggs in the nest.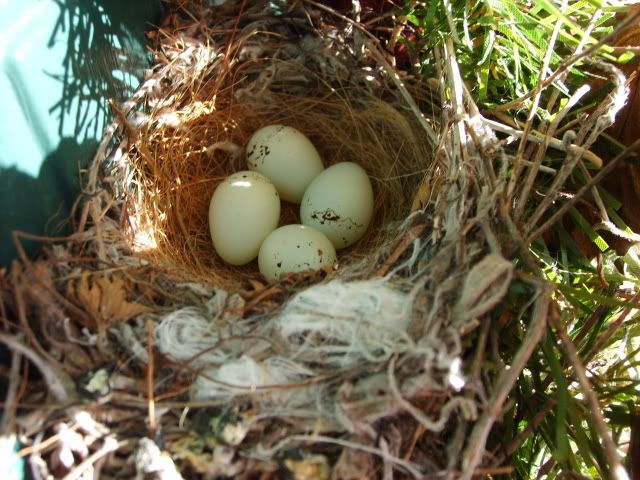 But the finch wasn't the only mother that was nesting -- a new couple in our church were expecting their second child, and we hosted a baby shower for them last week. My sister and I combined efforts on a gift, and each of us made a little baby outfit -- my sister made one for the new baby, and I made one for the two-year-old "big sister."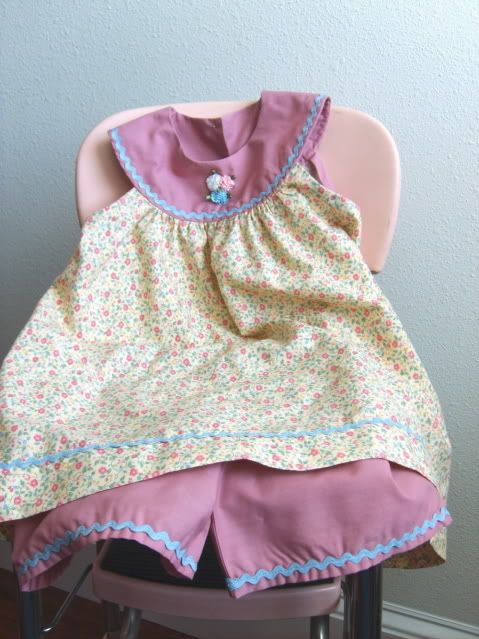 We used
Simplicity 7189
. We decided to use ric-rac trim, and I'm delighted with how it turned out.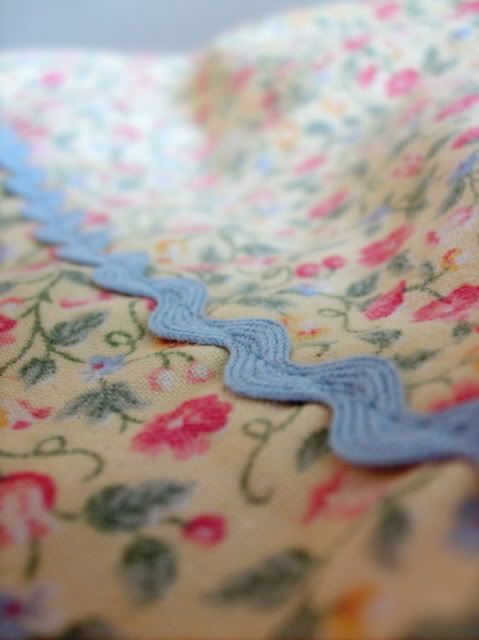 A few flower buttons from the stash and some pink ribbon loops served for the closure:
We had to use the garage door for the shower guests, so that we wouldn't disturb our little mother bird! She had laid her fifth egg.
But I never ended up getting a picture of that fifth egg, because yesterday the first egg hatched. By this morning there were three little birds in the nest: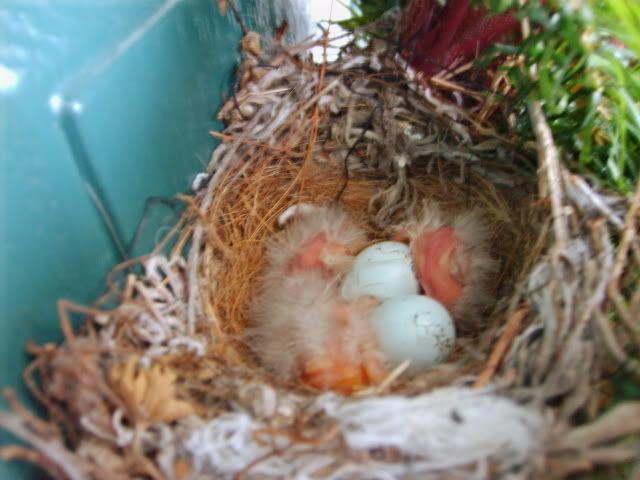 Ironically, our friend's baby was also born yesterday! We visited at the hospital today and I had the opportunity to hold a one-day-old baby for the first time. I have to say, the new baby is much more adorable than our baby birds!