One of my mom's co-workers recently asked if I would be able to make a dress for her friend's eighteen-month-old daughter. After selecting and approving a pattern and fabric, I pulled out my shears and snipped away!.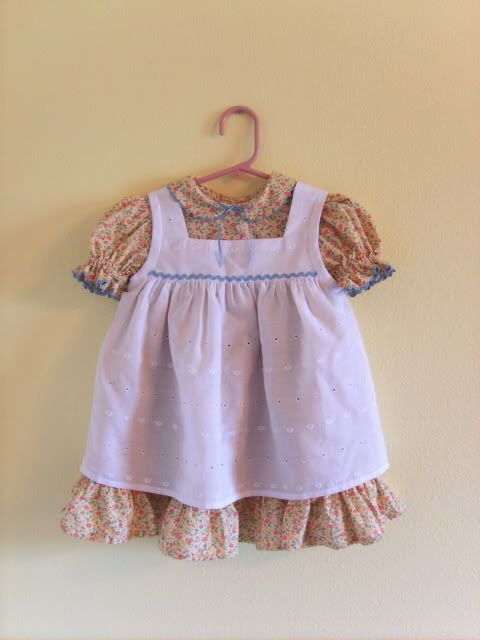 I used Butterick 6711, a pattern that my mom had purchased in the 70's. As you can see, the pattern cover has not fared too well over the years! Fortunately, all of the pattern pieces were intact.
The yellow calico fabric and blue ric-rac trim are the same that I used in a recent baby shower gift. I had purchased enough calico to make both dresses, but having just the right amount of ric-rac for this dress was a surprise! I had three inches left over.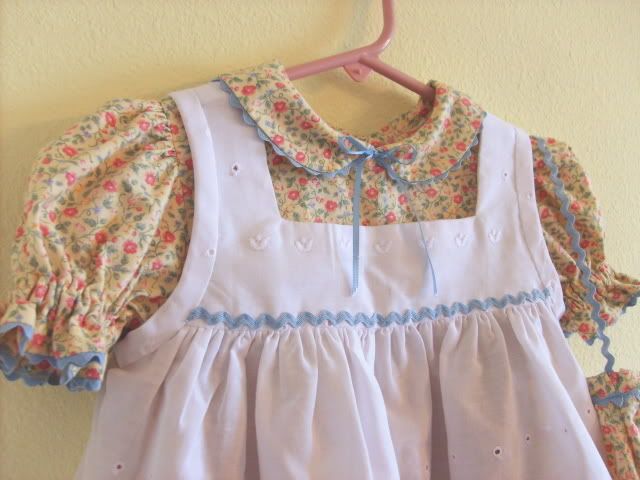 To be sure the pinafore would fit over the little girl's head, I decided not to sew the side seams up the entire way. Instead, I added a button and a ribbon loop to each side:
Only three buttonholes for this project! I used ric-rac for the collar, which was a surprisingly easy thing to do. I love the effect.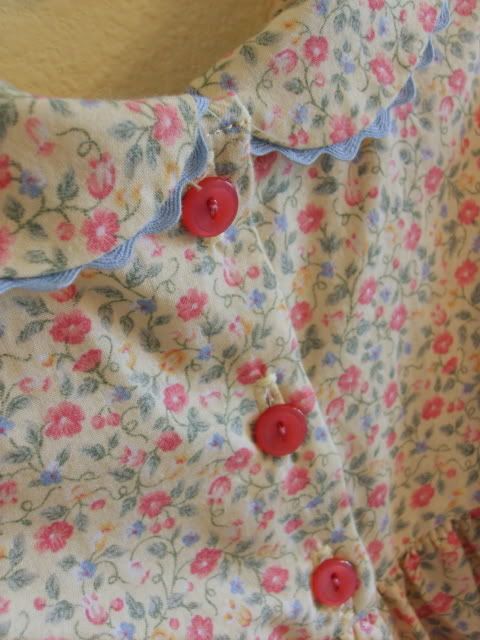 I actually like the dress even without the pinafore. I must admit, I was skeptical about the pattern cover -- but once again, the illustrations didn't represent the finished product.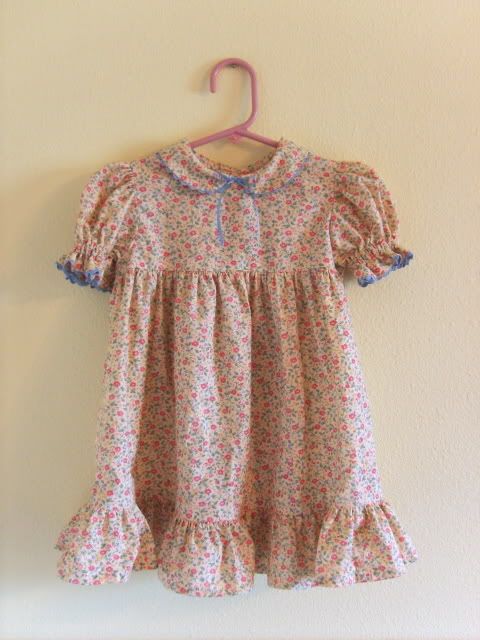 My mom's co-worker also wanted a little purse to go with the outfit. I improvised a pattern for this. The bag is made of two rectangles, which I curved on the bottom by using a protactor. I added a two-inch gusset between the sides to give the purse some shape. Because it's lightweight, the bag was a bit floppy, so I took four pleats along the top (two on each gusset end and one on either side). Voila!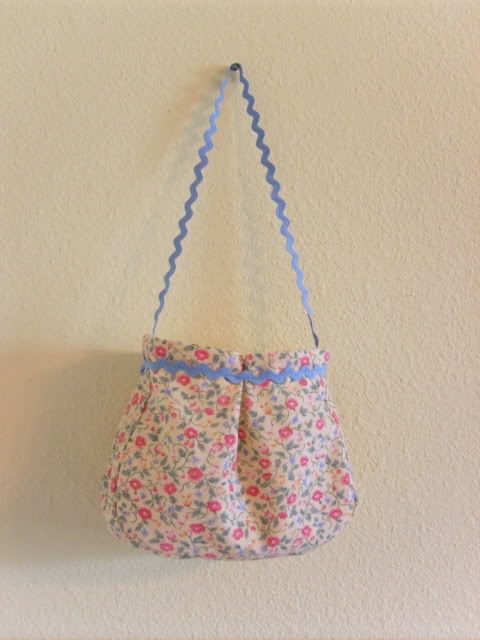 Now it's time to move on to some other projects. Ideas are swirling around in my head -- aprons, blouses, and miscellany of all shapes and sorts. I just have to prioritize!