... as Winnie-the-Pooh would say!
A recent visit to Hobby Lobby turned out to be expensive when I discovered the box aisle. I am attracted to any kind of storage item, but particularly to boxes covered with leather, fabric, or designs. Woe to me, then, that Hobby Lobby had a set of boxes with vintage fashion images! I settled for the largest box and heroically resisted the rest -- but even with my 40% off coupon, it came to about $20. Let's just say I can't get used to doing this...
But I am always in need of storage, so this box has a functional as well as a decorative use. It's roomy and quite sturdy, two attributes that will prove very useful, indeed. Regardless of what I decide to store in it, I have a feeling that he contents of my box will probably differ greatly from Winnie-the-Pooh's!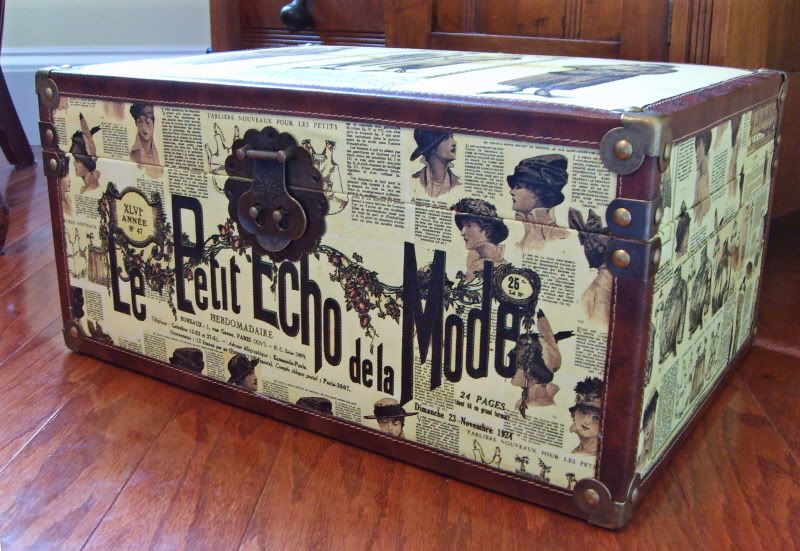 I love the clasp...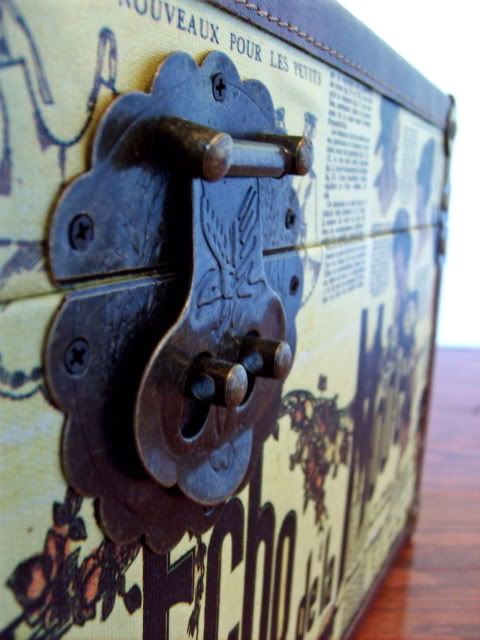 ...but the vintage shirtwaists have stolen my heart!