While I find it difficult to believe, I have now completed my thirteenth blouse from
Simplicity 4499
. Some of the first blouses I made from this pattern are showing their age, and have now taken their ranks among my "work" shirts.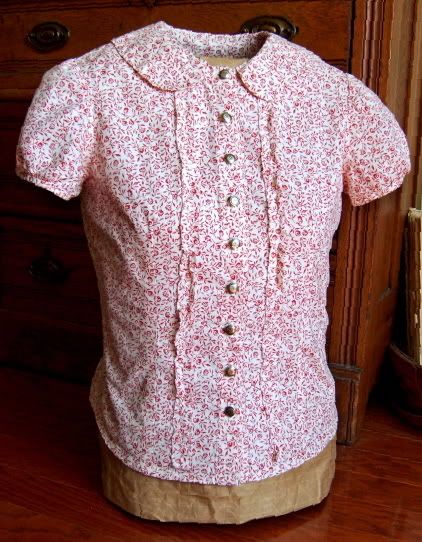 For this blouse, I combined several elements to make it look different from my other blouses. I used the Peter Pan collar that I drafted for the blouse this winter.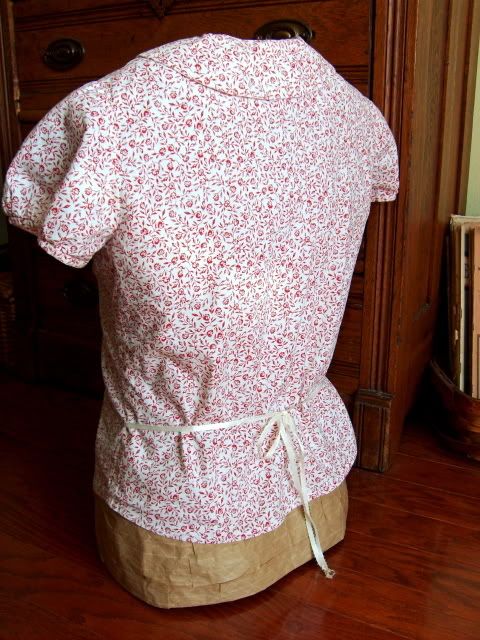 The only outside inspiration I had came during a browse through the Laura Ashley website; I love the narrow band on the puffed sleeve of their
Anchor Print Shirt
.
I decided to skip the back darts and use side ties to cinch the waist. I think ties are my new favorite detail!
I used metal buttons, salvaged from a discarded garment. But by far my favorite detail is the ruffle on each side of the buttons. I had seen this technique used on blouses before, but wondered how on earth they prevent raveling. It took me a while to realize that cutting the ruffle on the bias would eliminate raveling! I put in two rows of gathering stitches, gathered each ruffle to the correct length, and sewed right down the middle of the ruffle. It was so simple!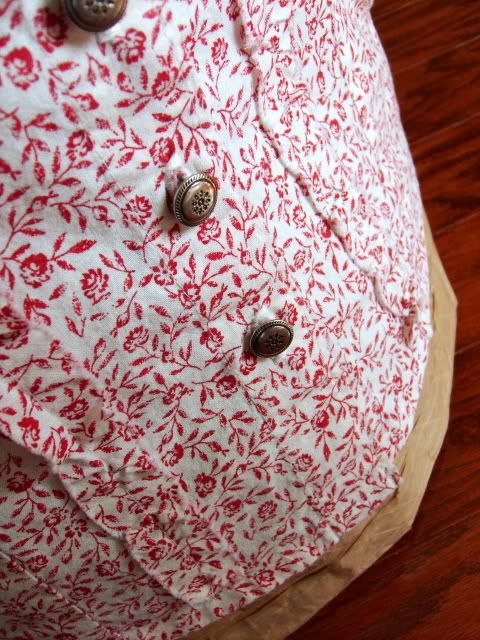 Hmm, since 13 is an "unlucky" number, perhaps I should make another blouse. I don't believe in luck, of course -- but any excuse for another blouse is a good excuse!