Today has been a mixture of an impromptu jumble sale, ironing, sewing, writing, and cleaning.
For the first time this year I pulled out my tea-rose pink cotton skirt, modified from the Sense and Sensibility Beatrix Skirt Pattern. I combined it with a white blouse that I made in imitation of a Laura Ashley blouse.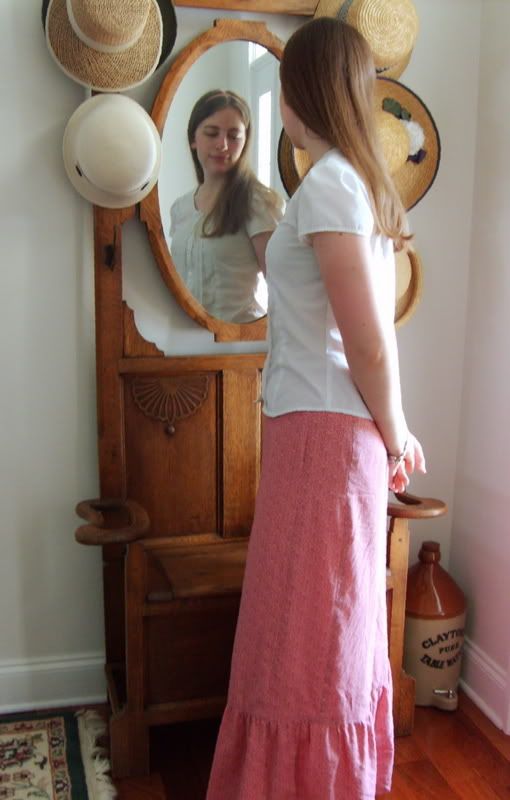 And a "fun" pose to show the front of my shirt: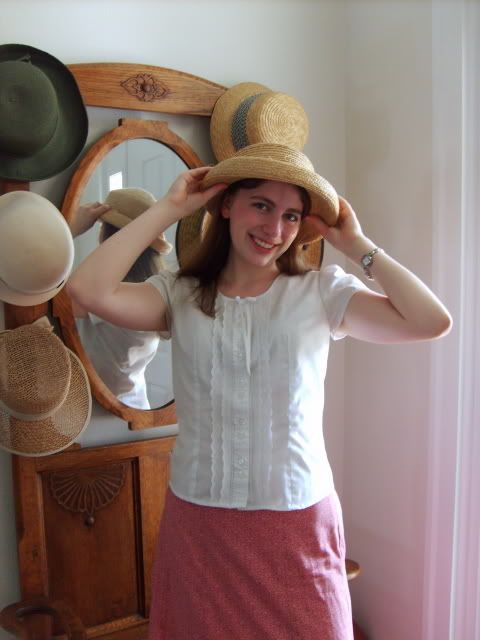 Today has been hot! The Florida sun was doing its best to make life miserable today, so I've been staying in the cool(er) seclusion of the house today. Thank goodness for cotton!