A visit to our local charity shop is always hit-or-miss. Sometimes I'll find absolutely nothing, sometimes I'll hardly be able to hold everything! A visit last week turned out to be quite satisfactory. Primarily because, for the first time, I actually found something that I've always wanted to find there -- a plate.
That sounds pretty absurd, but I've always wished I could find a lone piece of pretty china at a marvelous price. When I saw a sweet little dessert plate with a pansy border, crackled finish, and a little chip on one edge, I was in love. The price? 25 cents.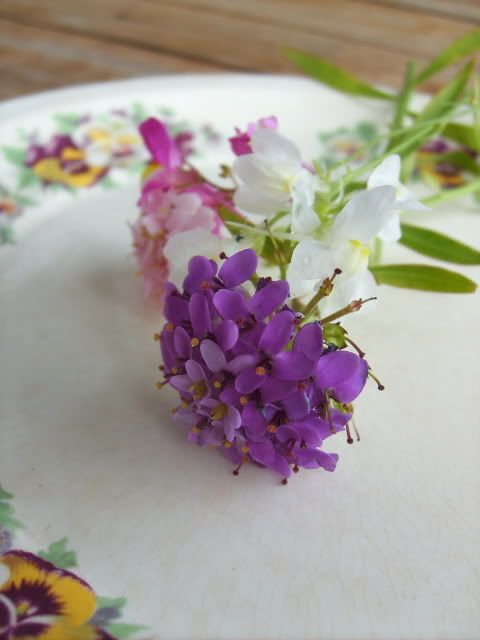 I also found a tiny little Anchor Hocking glass dish in a silver stand, though that was $4. It's the perfect size for a casserole-for-two. A bit of metal polish cleaned the tarnish off and set it sparkling.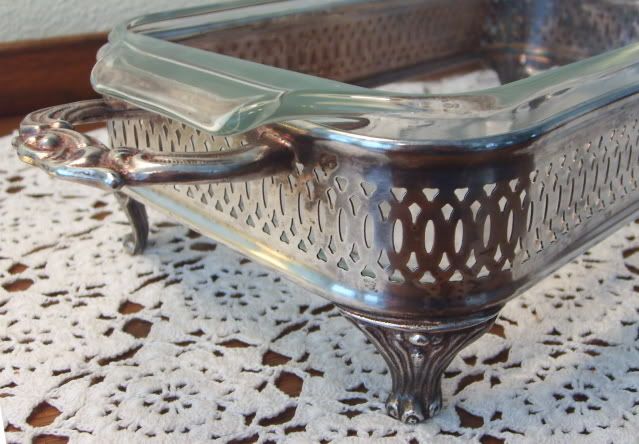 I also found a silver friendship ball, like the one
here
, for 50 cents -- but it had some corrosion, so I shall have to do some "recovery" work.
It's funny to me how buying things second-hand has suddenly become the rage among "green" circles. Some of us have been thrifting for years, without any notion that we were "saving the planet." It just makes sense to re-use perfectly good items, and to pay less for them than they would cost new. But hey, I don't mind sticking the environmentally friendly label on my shopping! I don't think my little pansy plate will save the world, but it certainly saves my pocketbook.
Happy thrifting!