At long last, I've managed to get pictures of my recent sewing project! Between last-minute Independence Day preparations, visiting with friends for my dear
sister's
birthday, and keeping up with keeping house, things have been a bit hectic! But while we were at our friend's beach house, Tiffany and I managed to get in a few picture. I couldn't ask for a more beautiful setting.
The "Laura Ashley" Blouse
:
My blouse is 100% Irish linen, courtesy of a very long, very pleated, and very out-of-date Laura Ashley thrifted skirt -- although I must say, cutting into a Laura Ashley garment was one of the hardest things I've ever done! I used my trusty
Simplicity 4499
with only a few changes. I added two pintucks in the front, and I also added ties to the sides. The ties were actually a later addition that really provided the shaping that the blouse needed.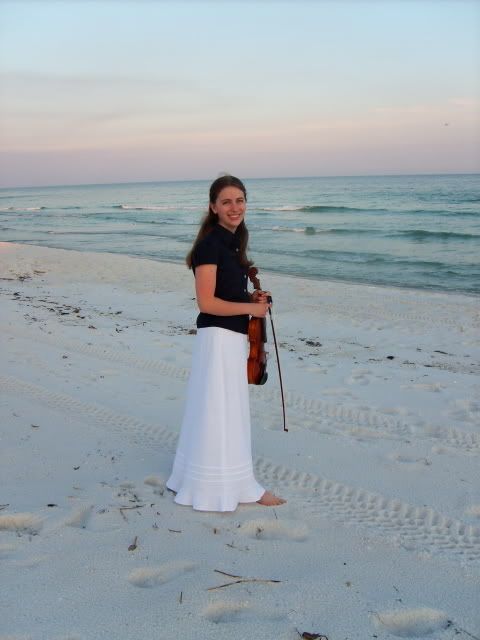 The Skirt
:
I realized this summer that I needed a nice white skirt that would be suitable for church. Thank you to JoAnn's for having linen 60% off recently! This linen-rayon blend ended up costing less than six dollars. I used an out-of-print Butterick A-line skirt pattern. A few tucks and a circular ruffle later, I was ready to go! I wore this outfit to play violin for a casual beach wedding a few weeks ago, and it proved to be quite comfortable.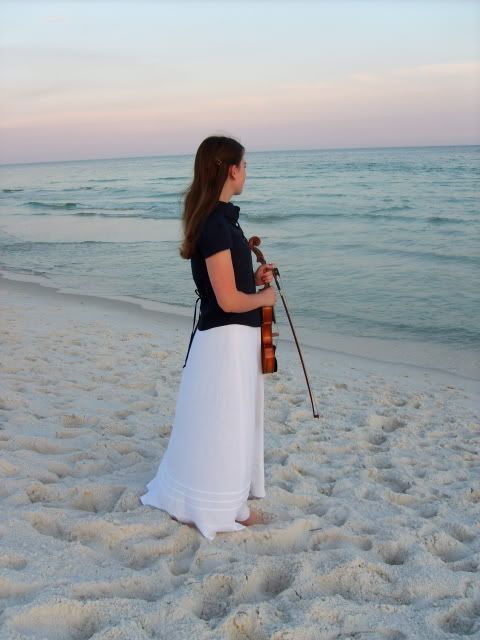 There are some advantages to living in Florida, after all...