Reluctantly leaving the Seattle area, we headed north and east toward Whidbey Island. The ferry to cross over to the island departs from Port Townsend, a charming town situated on a bluff overlooking the water. We just had time to walk down the main street, which is lined with historic buildings and has a delightfully quaint atmosphere.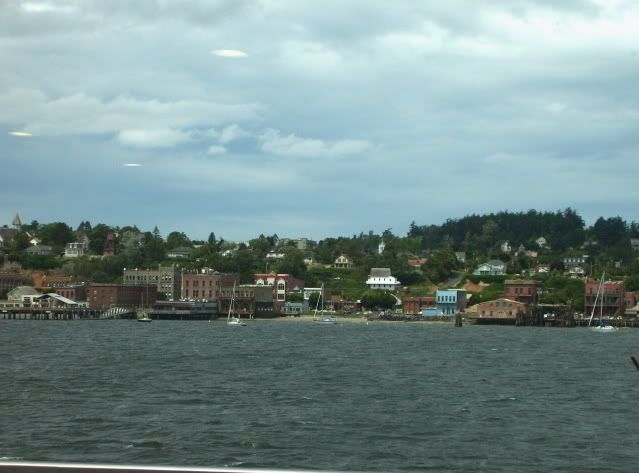 The highlight of the town was a used book shop -- of course. We didn't have the time to tour the historic neighborhood, but that just gives me a reason to go back...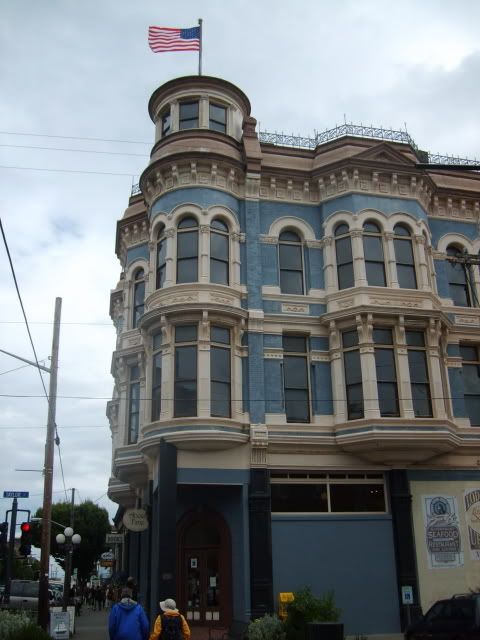 The ferry left us on Whidbey Island, which reminded me a great deal of Nova Scotia, Canada. Verdant evergreens overspreading rocky coastline and meadows covered in waving grasses are the principle features of the island, from what I could see! We even caught a glimpse of a historic schoolhouse.
The bridge over Deception Pass: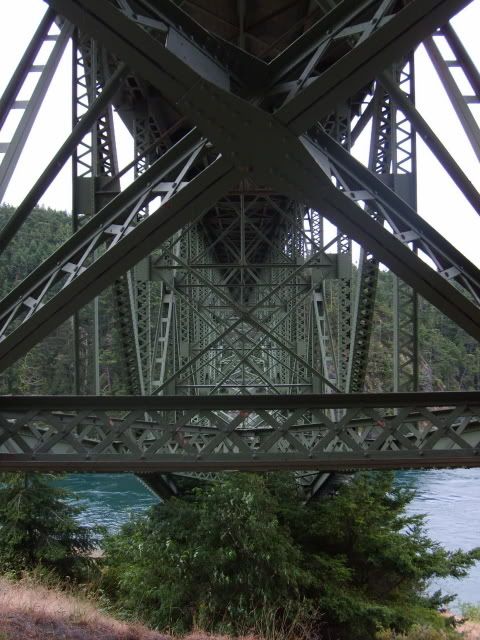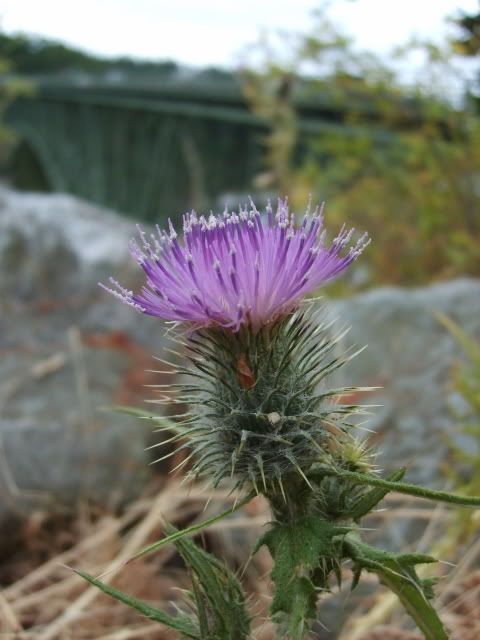 As we drove east through Washington, we drove past Wild Horses National Monument. It was so unexpected and dramatic that we had to pause on our journey.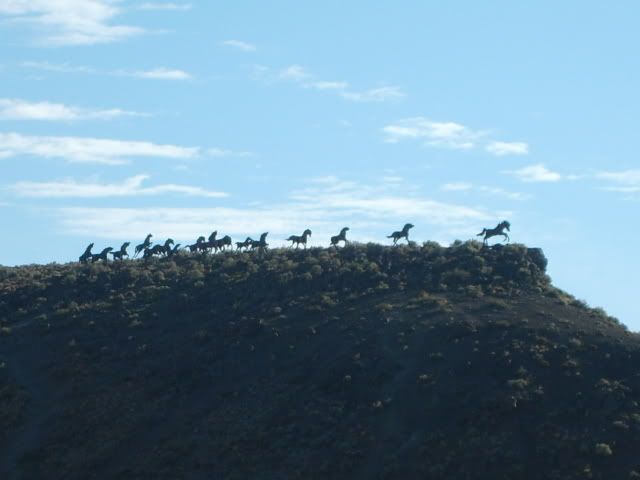 This area of Washington reminded me of Nevada. The land is incredibly brown and barren, but the water is vividly blue -- whether of itself, or because everything else seems so drab, I don't know!
We drove for seemingly endless hours, across the states of Washington, Idaho, and part of Montana. The thin strip of Idaho that we traversed was mountainous and densely forested. It was quite beautiful, and quite not what I expected!
We stopped for the night at Livingston, Montana. Besides having a few historic buildings and an outdoor farmer's market (which featured everything from local honey to puppies), Livingston also boasts a delicious barbeque restaurant -- the locals' favorite, from what we could ascertain. Paper tablecloths and a small mug of crayons decked every table. The result?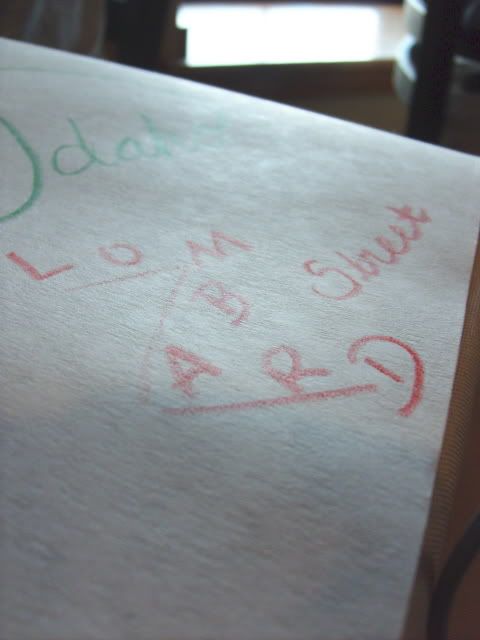 Tiffany and I decided to document our trip thus far, with the names of every town and attraction we had visited.
In the morning we headed to Yellowstone National Park -- which I think deserves a post to itself!