I always need white shirts. Always. No matter how many I have in my closet, I invariably find that the blouses I have aren't *quite* what I need for a certain outfit, or that my favorites have worn out. I decided to make a less detailed blouse this time, a blouse that I could wear with sweaters, under jackets, etc.
Using
Simplicity 4499
as my base pattern, I used a puffed sleeve from a McCall's pattern. I omitted the collar and instead drafted a "facing" that I applied to the outside. As an afterthought, I added several rows of topstitching: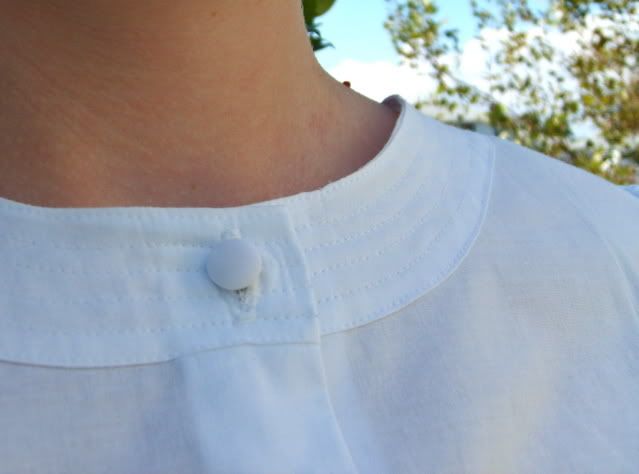 An after-after thought was a topstitched belt, carrying over the collar detail: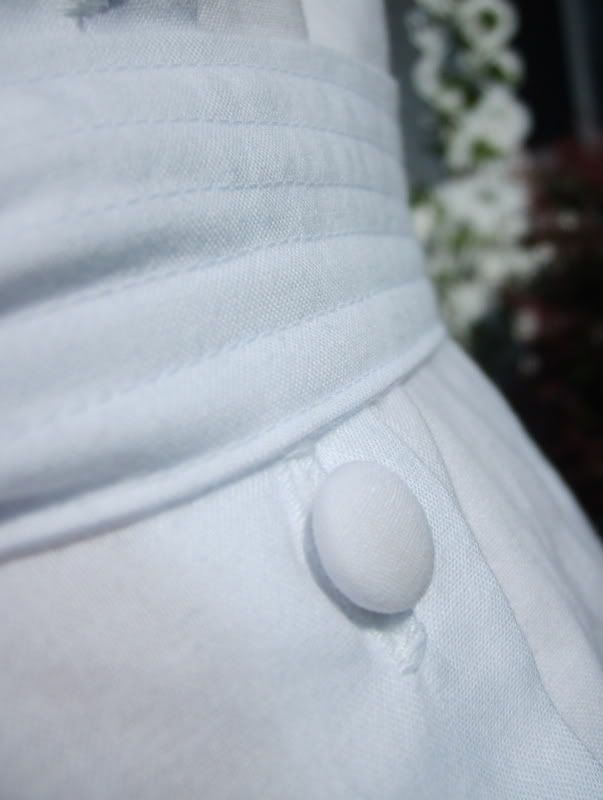 It seems strange to still be sewing for Summer, but Fall hasn't made even the slightest appearance in this area of the country!