Recently I was in the mood to create something, so I decided to come up with an apron pattern! Which, of course, had to be immediately made up in several fabrics, just to see the effect...
Chocolate Truffle
Blue Country Roses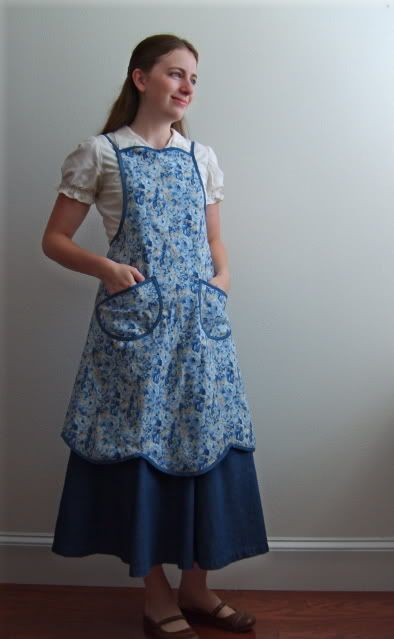 The design for the ties was inspired by one of my sister's ideas -- I don't like tying aprons around my neck, but it can be hard to get shoulder straps to stay on. But if the shoulder strap feeds through a loop to become the waist tie, voila! The apron automatically adjust itself!
Both of them are
in the shop
tonight -- but my mother is begging for one, so she gets the next one!