A busy day today -- a
custom apron
for Etsy, those (pesky) uniforms, and sundry other things. And in the midst of it all, our power suddenly went out! Fortunately it came on again in about an hour, but it was quite a strange feeling not to have light, the computer, or my iron!
Today I'm wearing a gored-and-godeted (is that really a word?)
khaki skirt
, paired with a wedgwood blue polka-dotted blouse from Liz Claiborne. I love the pleated ruffle around the front inset, and the flat covered buttons. I added a leather belt for some waistline definition.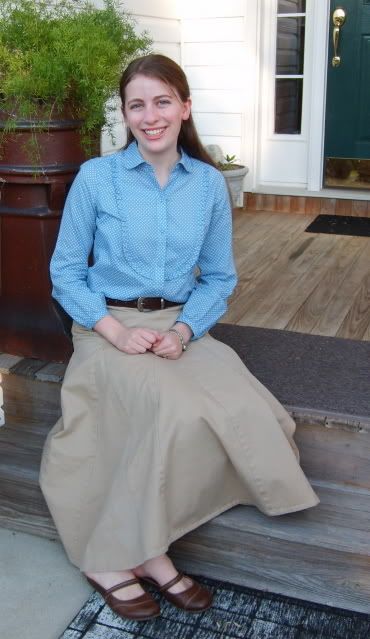 And since my wretched allergies won't allow me to own a cat, we just have to borrow the neighbors'. Rusty came visiting during the photo shoot, and I couldn't resist his sweet little face.