At least, the pile of books I just received in the mail from
Dover Publications
seemed
like a cliff!
That's what happens when I have a $10 coupon and Dover has a Bargain Bin -- and free shipping on orders over $50!
My selections were eclectic, to say the least -- children's literature, orchestral scores, crafts, historical costuming, architecture, music, and iron-on transfers. Dover has ridiculously good prices, and 60% off is even better!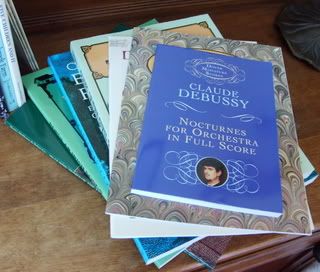 Considering that our library booksale is coming up on Friday and Saturday, it was a bit absurd -- but I just can't resist a good deal, especially when dealing with books!