At least, I certainly felt like I could have danced all night! Saturday's ball might well be deemed a success (at least in my opinion).
Note: I've moved a description of my dress to its own postA waltz:
Getting ready for the Virginia Reel with my father:
"Lead couple sachet!"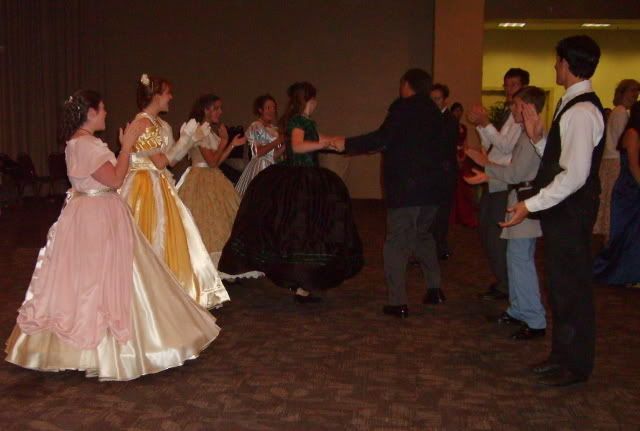 It was so wonderful returning to the ball -- and this year we had several friends from our area attend, as well! There are many families, and you never can predict the height of your dancing partners (the ones under three feet tall are just adorable!).
Jane Austen was right about the felicities of rapid motion...