First of all, a disclaimer: I
do
realize that this is not an accurate Civil War ballgown! I was simply going for general style, not accuracy. All of you Civil War costume historians will surely be able to pick out every historical faux pas, so know ahead of time that I am quite happy with being "farby!"


I used Simplicity 2881 as a base for my ballgown bodice -- but I made significant changes! I redrafted the armscye to make the dress rest on my shoulders, lengthened the sides (my mock-up was about 4 inches above my actual waist!), and shorted the "V" in the front (among other various changes. For the inside, I lined each bodice piece with black cotton flannel and serged the raw edges once I had constructed it -- not period correct, but very efficient!

I used salvaged material for the bodice -- a taffeta plaid skirt from an outdated dress and a green taffeta skirt from a dress I bought when I was nine. Amazingly, the sleeves are actually the sleeves from that dress, with an inch or two cut from the top edge (they were enormous 90's sleeves)-- I can't believe the armhole still fits! I modified the bretelles from the Simplicity pattern, used salvaged piping around the sleeve edges, and bound the top and bottom edges in green taffeta. Basically, I used the pattern shapes from Simplicity 2881, changed them considerably, and completely ignored the instructions!




Front view: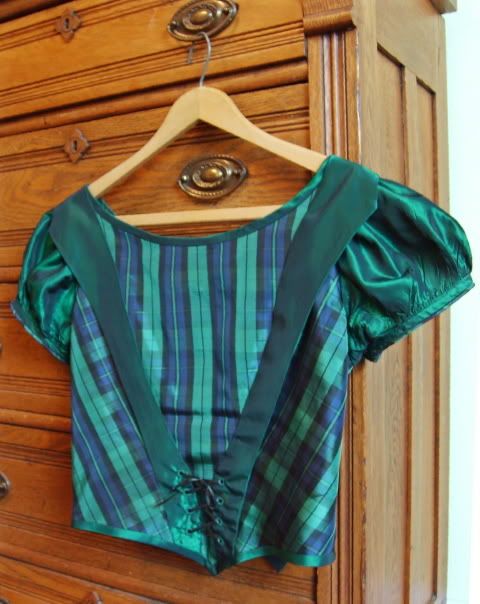 Back view: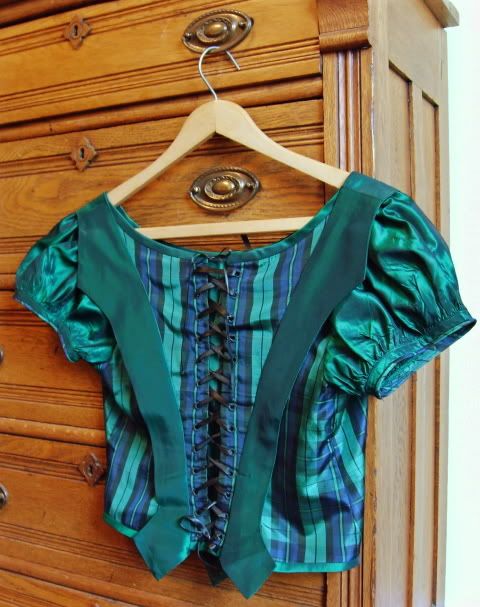 Salvaged piping: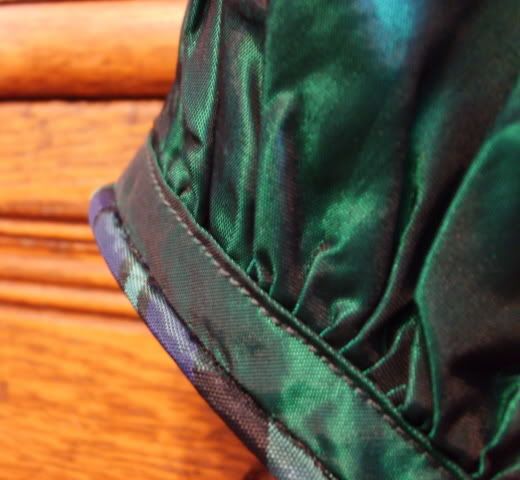 The sleeves were delightfully easy!


The skirt I drafted myself (although "draft" is a bit too ambitious a word). I sewed the fabric into a tube and double box pleated it. The waistband is extra-long to make sure nothing shows when I lift my arms.

I used a fabric rose for my hair, using instructions from Denver Fabrics. Many thanks to my sister, Tiffany, for styling my hair! I'm hopeless with hair, so I was thrilled to have her assistance!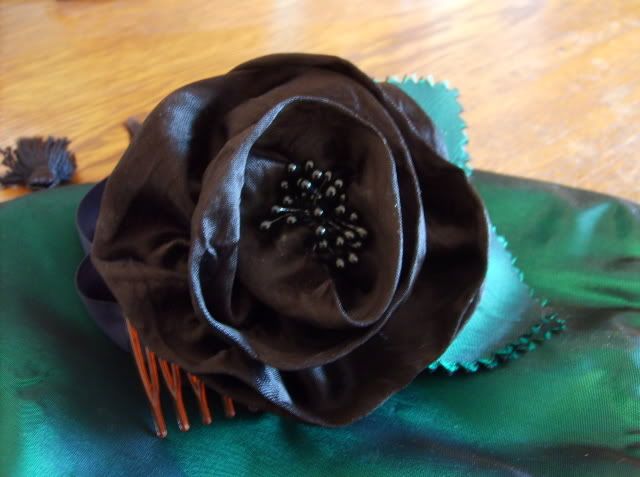 I also made a small reticule from Mrs. Chancey's Elegant Lady's Closet Pattern, modified slightly (because I just can't stand not making changes! *grin*).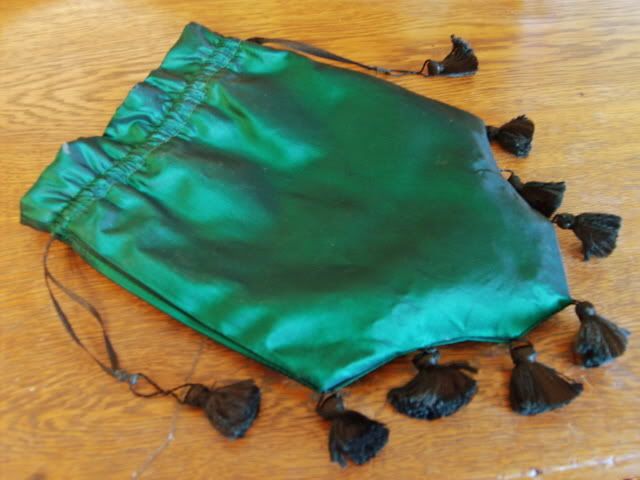 I even found a package of black tassels on clearance at Wal-Mart. I couldn't resist.




Since I was changing the bretelles (the green "straps") drastically anyway, I decided to add lacing to the front. Combined with the back lacing, I put in a total of 34 metal grommets, each hand-bound with a buttonhole stitch. I couldn't believe how many hours that took!




The back lacing: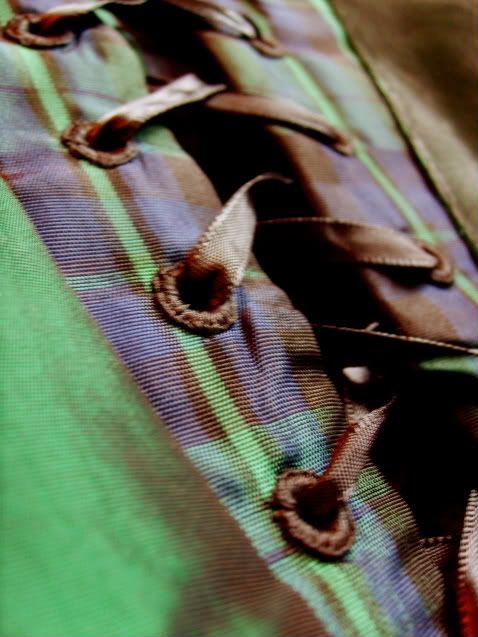 In all, this dress cost about $10 or under in new materials. My skirt fabric was $1 per yard fabric from Wal-Mart, the flannel for the lining was $3, and the rest of the fabric was "re-purposed." One day I'd love to make a historically accurate gown, but for now -- well, for now, this will do just fine!