Oh my poor, neglected blog! I've been incredibly lazy about posting recently, between the busy activities of daily life and some Herculean efforts in the sewing room (which has been evincing a partiality for the skirt department recently).
Having a guest today gave me an excuse to indulge in baking an apple pie, since that happens to be our guest's favorite dessert.


It's so therapeutic to peel smooth, shapely apples -- especially when they have the hue and richness of peridot.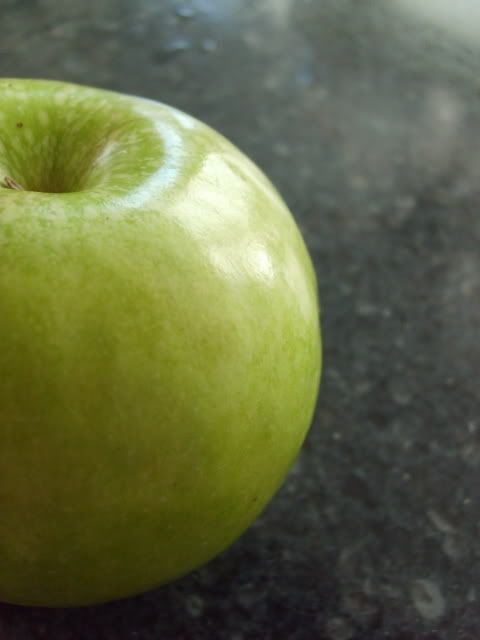 Crusts are still my Achille's heel (don't ask me why Greek gods are featuring in my post tonight -- I'm not even a fan of Greek mythology!). My crusts turn out fine, but I feel like I'm battling them all the way. The buttermilk crust recipe in my trusty Betty Crocker is fabulous, but definitely needed to be refrigerated before rolling!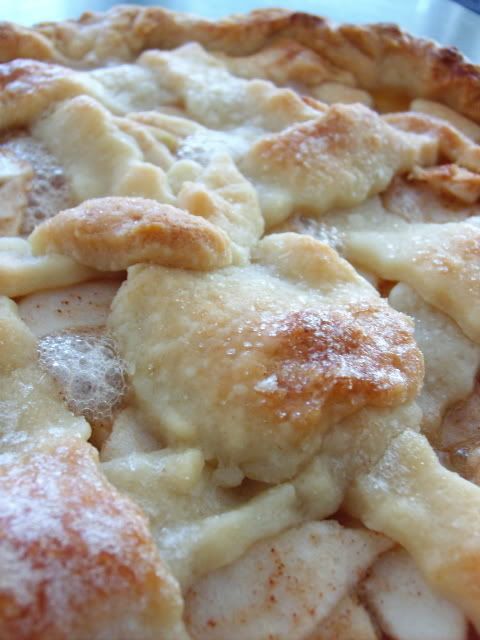 A slice of pie a la mode while watching The City of Ember was the perfect way to round out a lovely day. Of course, any day that ends with apple pie is a lovely day!