I need to start remembering WIFD pictures earlier in the day! So here I am, very tired at the end of the day -- but hopefully feminine in attitude and dress!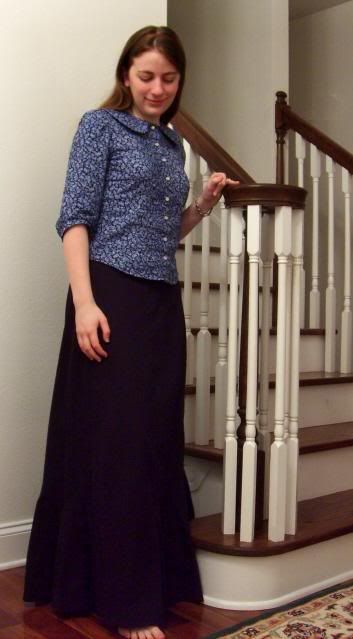 Since we were having a friend over to tea today, I decided to wear my
"Janet Arnold" skirt
and a blouse I made fairly recently. We had a lovely time -- I enjoy long weekends when the whole family gets to spend a day together!