Today was absolutely beautiful -- crisp, cool weather outside, and fun and laughter inside.
I wore my "invincible" Ralph Lauren sweater (so called because I've worn it frequently throughout the last seven years, and it still doesn't look worn!) with a bran-new
tiered skirt
. You can't tell from the picture, but the fabric is a soft suede with floral embroidery. I think it's destined to become a favorite.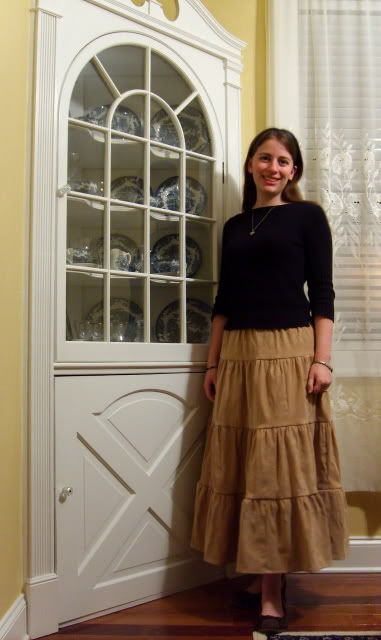 And so ends another WIFD! I suppose it's a sort of "mental bootcamp" for femininity. I wish I could just conquer the area of femininity and modesty in dress in one fell swoop; I wish I could just have it all figured out. But since that's not going to happen, I'm very grateful for WIFD.