Thank you so much for your prayers! I felt much better today, and was surprised at how much energy I had -- usually I feel quite drained on Thursdays.
The wind whipped up last night during a recent storm, so a jacket was certainly in order! Mine is from British Khaki, paired with a red shirt and a Talbot's black moleskin skirt (which has lasted me for several years already, and still looks good-as-new -- even though it was "pre-loved" when I bought it!).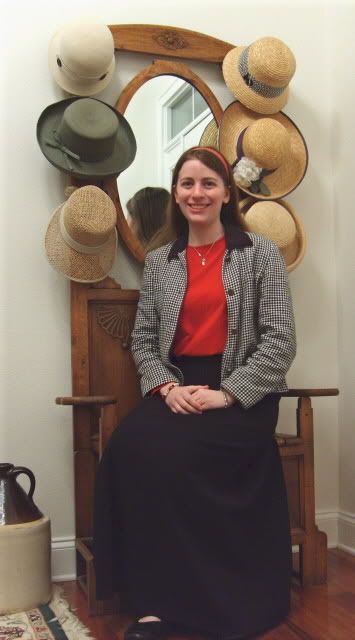 It is such a delight to see how my students have progressed -- especially when they practice! It makes me so grateful for the teachers God brought into my life, and especially grateful for music!