My mother took this photograph of a loch in Scotland, back when we lived in England over a decade ago (when you had to use
film
! And there was no LCD screen to see if it turned out! *gasp*). I think the reflection of the shore in the water is absolutely stunning.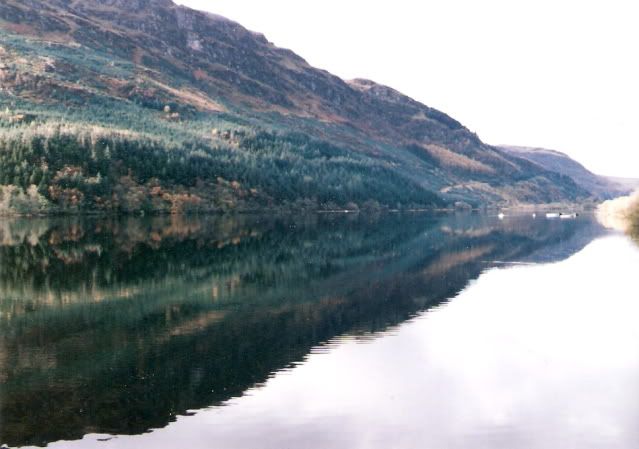 But rotating this picture reveals an even more amazing scene -- can you see it?
A lovely Victorian lady, complete with pale face, elegant up-do, and a black veil. And her hands are clasped so neatly behind her back.
While this may not be what Sir Walter Scott had in mind, I think our Scottish lass might truly be termed "The Lady of the Lake."
Just a bit of whimsy to close out a busy week!