We've had beautiful weather over the past weeks -- day after day of refreshing rainshowers. I love taking pictures in our garden right after a good rain! So forgive me if I indulge myself by posting a few snapshots:


"For He maketh small the drops of water: they pour down rain according to the vapour thereof: Which the clouds do drop and distil upon man abundantly."


~ Job 36:27-28 ~
"Sow to yourselves in righteousness, reap in mercy; break up your fallow ground: for it is time to seek the LORD, till he come and rain righteousness upon you."

~ Hosea 10:12 ~
"Nevertheless he left not himself without witness, in that He did good, and gave us rain from heaven, and fruitful seasons, filling our hearts with food and gladness."
~ Acts 14:17 ~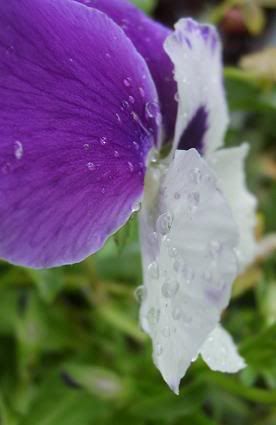 "That ye may be the children of your Father which is in heaven: for he maketh his sun to rise on the evil and on the good, and sendeth rain on the just and on the unjust."
~ Matthew 5:45 ~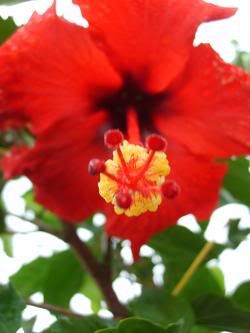 "Sing unto the LORD with thanksgiving; sing praise upon the harp unto our God: Who covereth the heaven with clouds, who prepareth rain for the earth, who maketh grass to grow upon the mountains."
~ Psalms 147:7-8 ~
"For as the rain cometh down, and the snow from heaven, and returneth not thither, but watereth the earth, and maketh it bring forth and bud, that it may give seed to the sower, and bread to the eater: So shall my word be that goeth forth out of my mouth: it shall not return unto me void, but it shall accomplish that which I please, and it shall prosper in the thing whereto I sent it."


~ Isaiah 55:10-11 ~
"As the appearance of the bow that is in the cloud in the day of rain, so was the appearance of the brightness round about. This was the appearance of the likeness of the glory of the LORD. And when I saw it, I fell upon my face, and I heard a voice of one that spake."
~ Ezekiel 1:28 ~