This isn't exactly a ground-breaking tutorial -- it doesn't take much cranial power to design a grocery bag keeper, after all -- but if I can save you some extra work, then great!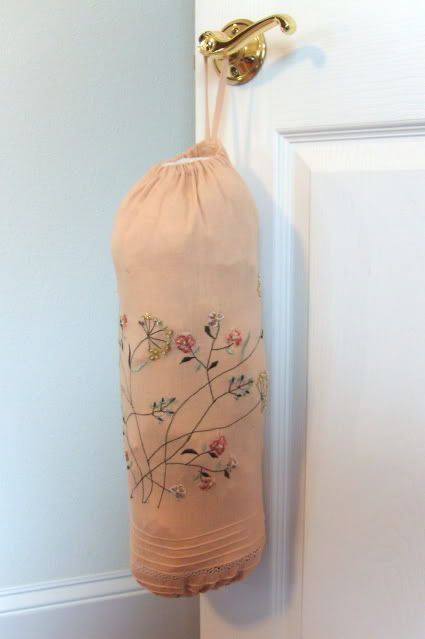 I keep one in the craft room, so there's always a new bag handy for all of those scraps, threads, and clippings that are inevitable when sewing and crafting! This is also a great stashbuster, since it takes just a half yard of fabric, and it can even be made from some salvaged items.
So here's
what you need
:
~ 1/2 yard of fabric (you need a piece of fabric 18" by 24")
~ Matching thread
~ 20" of 1/4" elastic (the elastic width is flexible -- no pun intended!)
~ Scissors
~ Iron and ironing board
~ 12" of ribbon (or a 12x1" piece of fabric)
How To:
1. The first step is to cut your fabric to 18" by 24". I used a salvaged skirt that's been in my stash for ages -- free embroidery, sequins, pintucks, and lace insertion!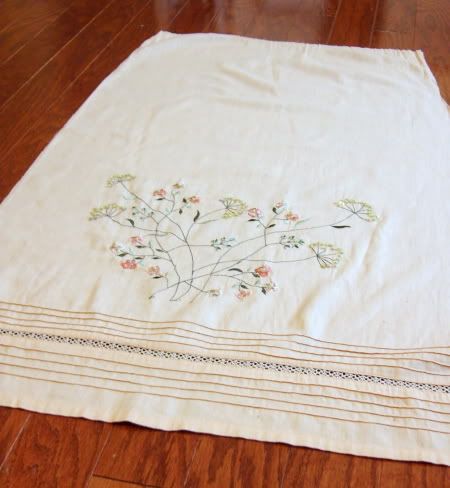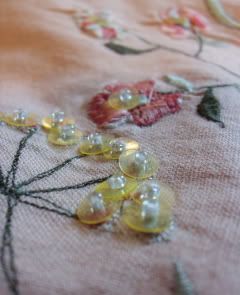 2. Sew the long ends, right sides together. Use a 1/2" seam allowance. You can serge the edges if you really,
really
want to. Press the seam open and turn your bag keeper right side out.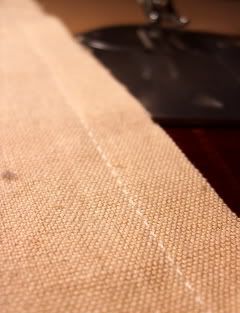 3. Fold down a scant 1/4" (toward the inside) and press -- don't bother measuring, just eye it! Do this on both ends.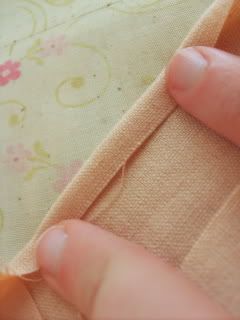 4. To make the channel for your elastic, fold the edges down again, this time 5/8" to 3/4". Press (and pin, if desired). Stitch close to the folded edge (approximately 5/8" from the edge of the bag holder). Leave a 2" opening at the outer seam so you can feed the elastic through. Repeat on the other end.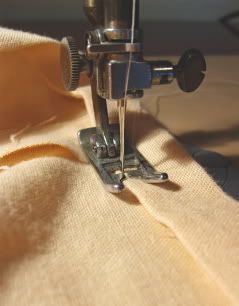 5. Cut your elastic in half, creating two 10" pieces. Attach a safety pin to the end of your elastic and start feeding it through one of the channels. Make sure you don't lose the other end! You may want to pin the end to your fabric, just so it doesn't go through. Once the elastic is through, pull both ends out. Make sure the elastic isn't twisted! Overlap the ends 1" and stitch using a zig-zag stitch.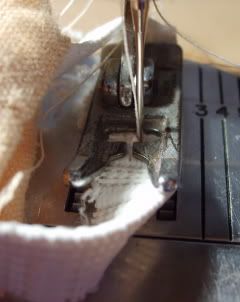 6. Once you've repeated the same step on the other end, go back and stitch those casing openings closed (that's a wacky sentence...).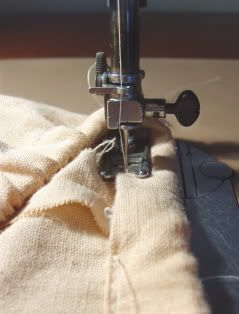 You now have your basic bag keeper, it just needs a handle!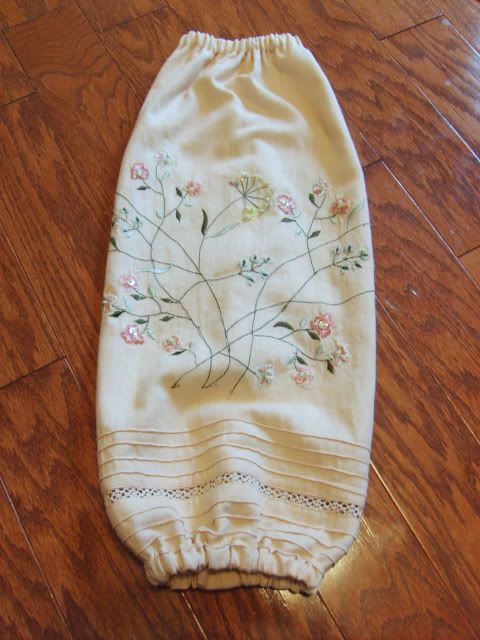 7. For the handle, you can use narrow ribbon, bias tape, or a scrap of fabric stitched into a tube. Fold down the ends 1/4".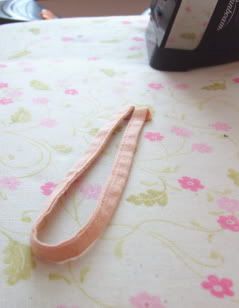 8. Pin to the top edge of your bag keeper, right where the seam is:
9. Stitch down on all sides: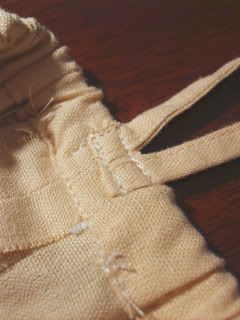 10. And Voila! You can stuff it full of JoAnn's bags and save the planet, one plastic bag at a time... Well, you may not save the planet, but you'll always have a bag at your fingertips!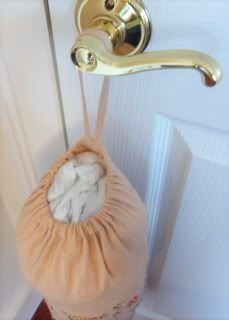 Note:
If you want to get two of these out of 1/2 yard of fabric, just reduce the length to 22" -- it will still hold plenty of bags!