I can finally stop my search for the perfect nightgown. After much deliberation, I decided that I liked the
"Anastasia Nightgown" from Victorian Trading Company
. However, some designing was in order, since I did not intend to pay $70 for a piece of nightwear!
I started with the robe pattern from McCall's 9437, an out-of-print Laura Ashley pattern that I had purchased a few months ago.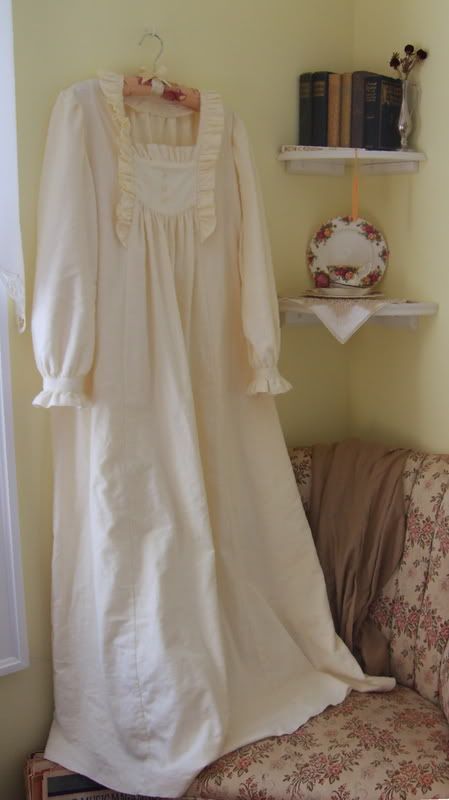 After making numerous alterations to the robe pattern (cutting down the front, adding material to the back, making the cuffs smaller, measuring and cutting panels for the bodice front, adding a ruffle to the bodice, shortening the collar ruffle, etc.), my nightgown was ready to wear. The flannel is creamy, soft, and deliciously warm. I just can't get over how comfortable it is!
I was quite pleased with how the bodice turned out. Although I have no desire to sew several layers of flannel with doubled gathering ever again! For the front panel, I drafted a small piece and adjusted it to fit. A second piece covers the seams in the back for a smooth fit.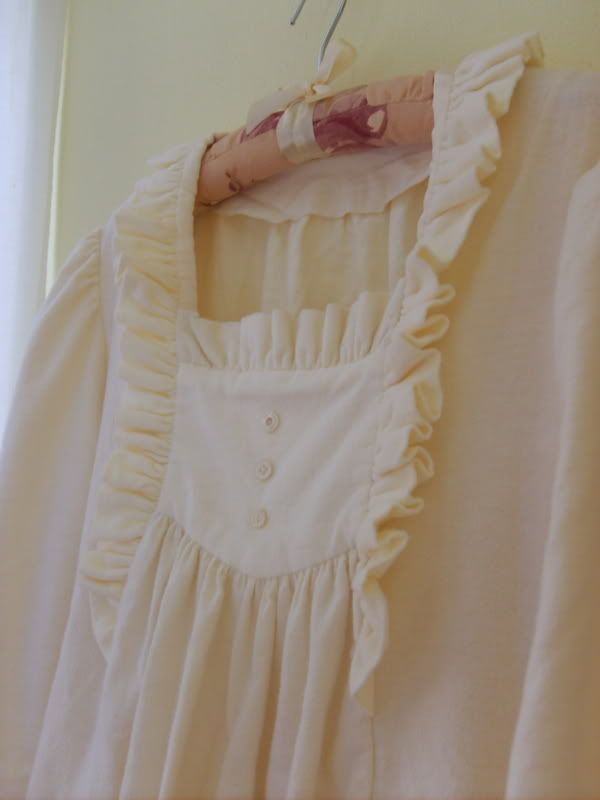 Instead of using covered buttons, like the nightgown from Victorian Trading Co., I used three vintage buttons from the stash I inherited from my grandmother. Each one is different from the others, which means they match perfectly!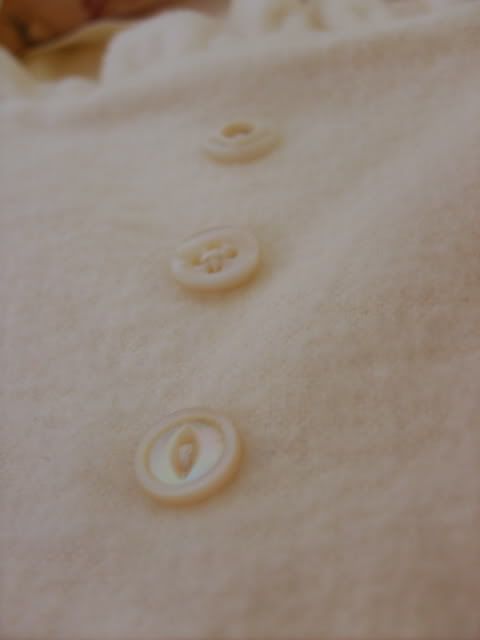 I added satin ribbon around the neck to cover the serged edge of the ruffle and nightgown. It solved the problem of how to hide the seam, and it's delightfully smooth and luxurious.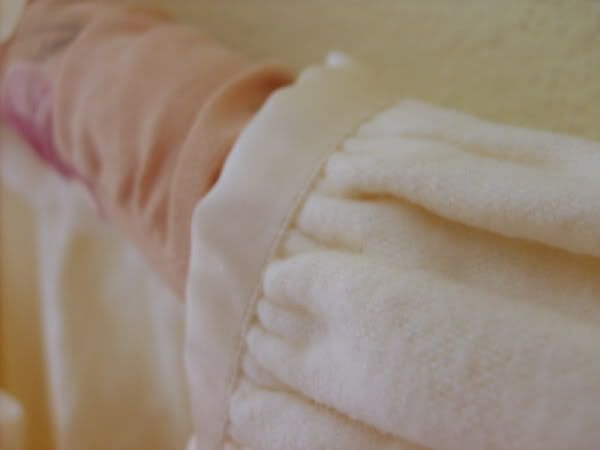 I have always wanted a ruffled cuff on a nightgown, and now I have one! It was so convenient that this was already part of the pattern. All I had to do was shorten the cuff piece.
I loved getting to practice some drafting skills on a garment that only my family will see! I haven't had a real nightgown in many years, so I'm rediscovering the joys of warmth and coziness. And at less than $10, it was certainly easier on the pocket than the one from Victorian Trading Co.