...and it's been quite a long time since I've actually had a dress I would call a "Party Dress."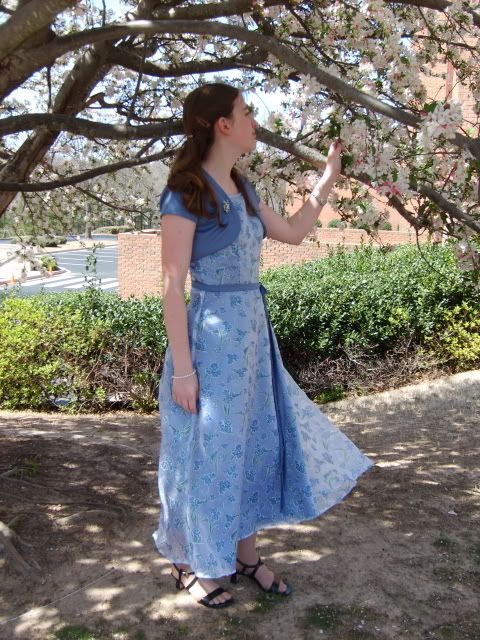 I actually made the dress in September for a dear friend's Senior Recital, but have never gotten around to getting photographs of it. A wedding on Saturday and Resurrection Sunday the next day proved a good excuse to make a little jacket to go with it.
For the dress I used
Butterick 4443
. I made view C and lengthened the sash considerably.
For the bolero jacket, I used
Simplicity 4334
. I loved having the jacket -- it has been a bit chilly here over the past few days, and I'm not a big fan of sleeveless garments.
Here's a close-up of the bodice -- wind, shadows, and funny expressions combined their efforts to thwart any good full-length pictures.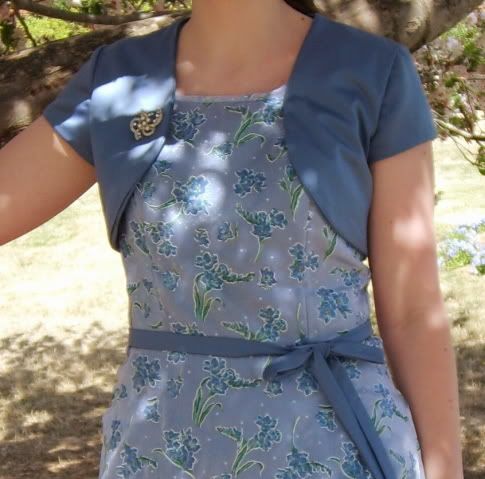 The wedding was held at Briarwood Presbyterian Church in Birmingham, Alabama (a long drive there and back for my poor father!), where we found an irresistable statue: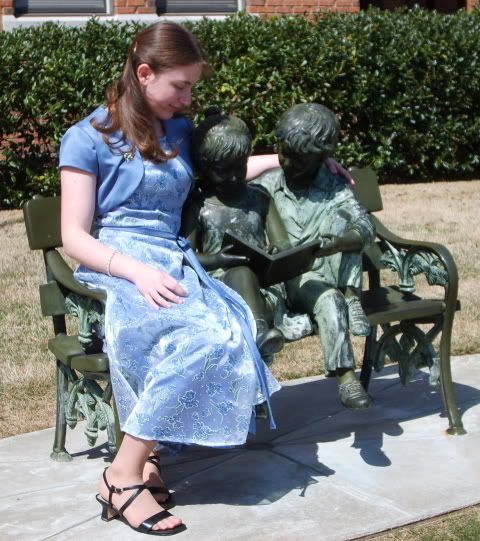 The fabric I used was stash fabric -- ironically, I purchased the sheer flowered fabric separately from the periwinkle peachskin that I used for the jacket and dress lining. They are both quite unusual colors, but they match perfectly! The sheer fabric was on clearance at Hobby Lobby for $2 per yard, and the peachskin was $1 at Wal Mart (my dear mother discovered it for me). Both were 60" wide, making this possibly the least expensive dress I have ever made.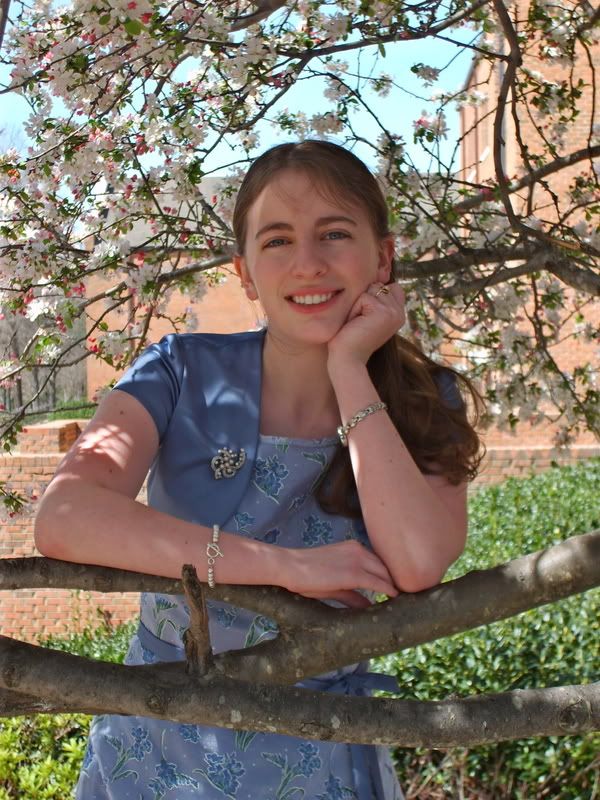 The cherry trees were in full bloom, and bees were buzzing happily all over the place while we took pictures. I am not usually fond of bumblebees, but this was an exception -- I could quite understand why they wanted to hover around the deliciously scented blossom, because I felt the same way myself. Delicious!