Recently, my sister and I were approached by a lady who wanted a set of pillows re-covered. We agreed to do it, and she soon dropped off the fabric she had chosen and the pillows -- five lumpy masses of stuffing covered in the most horrendous fabric I have ever seen. This picture was taken during the "deconstruction" process, but you can get some idea of what I'm talking about: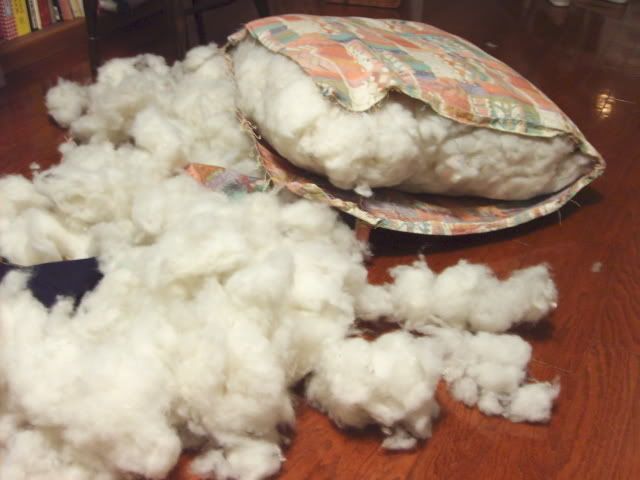 She had only wanted the pillows to be covered with new fabric, but we quickly found that there was not enough fabric to cover the pillows as she had desired. So, necessity being the mother of invention, we made the pillows a tad bit smaller and removed the stuffing from the old pillows. I was in charge of the two large print pillows, and my sister worked on the smaller solid pillows. I woke up first this morning, so I tackled the one remaining pillow. The set is finally finished:
We decided to use the motif from the printed pattern to add some interest to the small throw pillow.
The fabric that she chose is absolutely gorgeous! I actually would like to keep them, myself.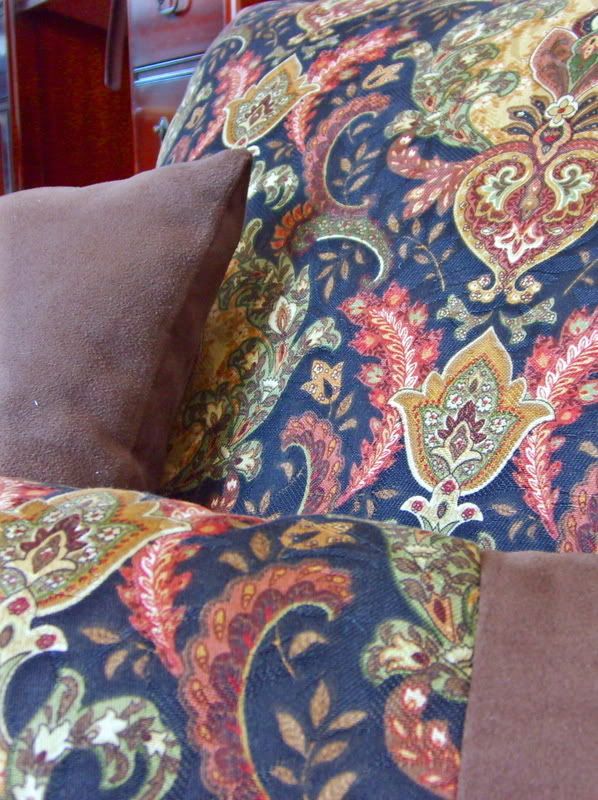 The pride of my existence at the moment is the matched seams on the two large pillows that I worked on. I was quite disappointed to find that the fabric was not only a one-way design, it also had a large repeat. But I was quite pleased with how it turned out -- perfectly mirrored on the top, sides, and bottom.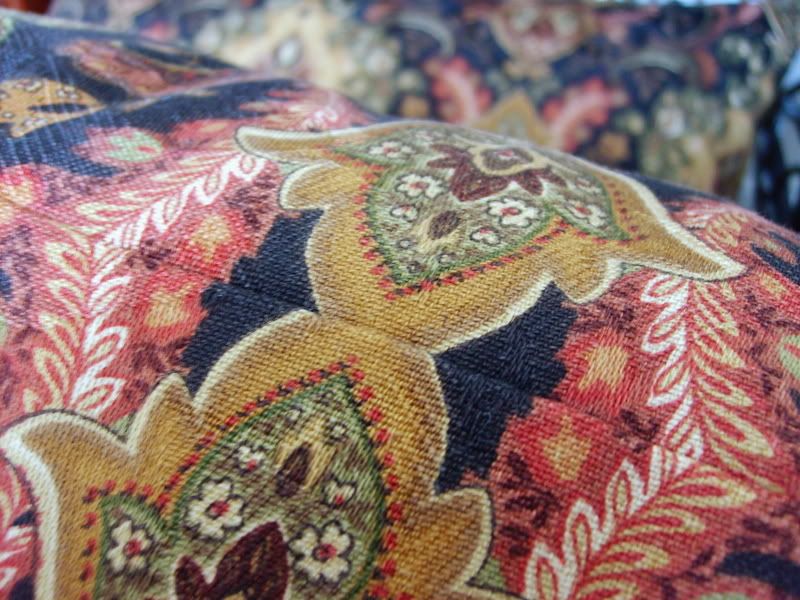 Tied up with a ribbon and ready to go.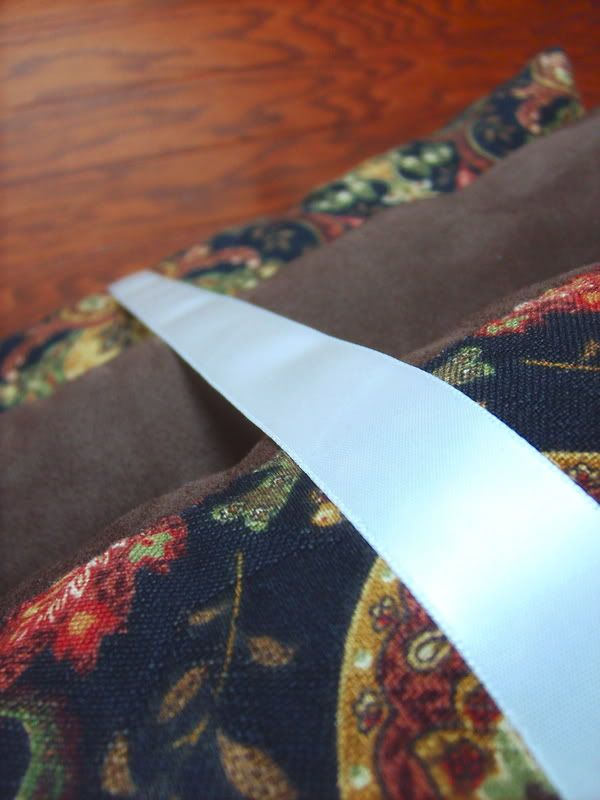 I don't particularly like the stress of sewing for other people; my perfectionist personality kind of goes crazy. But I do enjoy the actual sewing bit, so perhaps I'll just have to get over my type-A complex!