Recently our family has become more "food conscious," thinking about what ingredients we're using and trying to reduce our intake of processed foods. This shift in perspective coincided with my sister's and my desire to have a vegetable and herb garden this year. With the help of our father, our garden is now flourishing.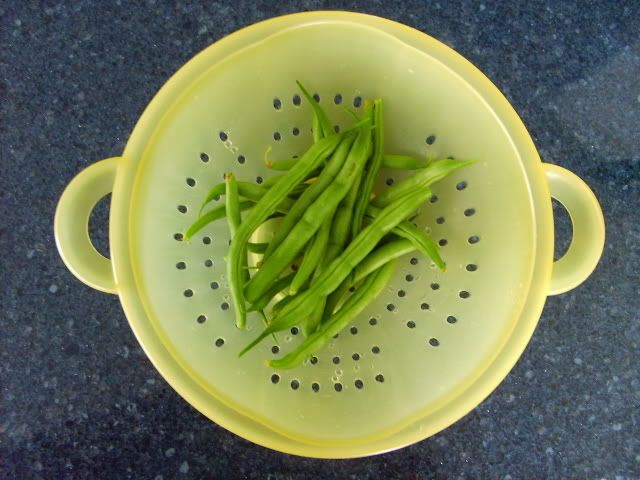 I raided the green beans yesterday for lunch; they've already supplied us with beans for four meals, besides the random beans I pick when I'm outside.
It just doesn't get more organic or more local than this. Now that's peace of mind.