When my dad first tasted a friend's pound cake a few years ago, he begged her for the recipe. She very kindly obliged, and wrote out the recipe (which had been passed down from her grandmother) in beautiful scripted handwriting. It was labeled, simply, "The Recipe."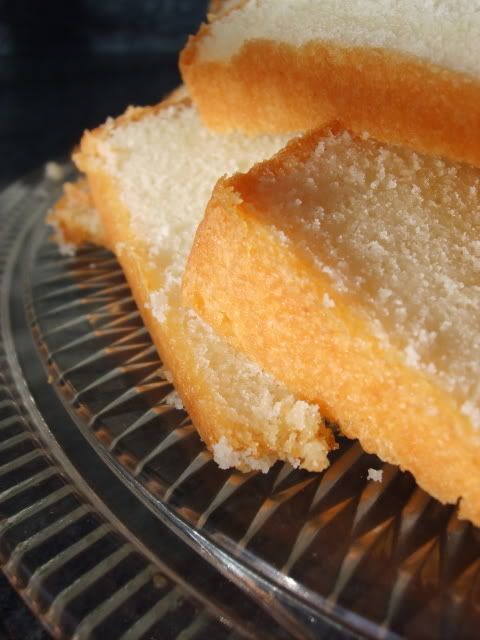 My dad requested one this week so that he could share it with his fellow teachers at his school. And, should you ever be in need of a tried-and-tested pound cake recipe, I'll share it here:
~ 3 cups sugar
~ 1 cup Crisco (not thrilled about this, but this cake is worth it!)
~ 1/4 lb.
real
butter
~ 5 eggs
~ 3 cups cake flour
~ 1/2 cup regular flour
~ 1/2 tsp. salt
~ 1/2 tsp. baking powder
~ 1 cup milk
~ 2 tsp. real vanilla extract
1. Cream sugar with Crisco and butter; add eggs one at a time, beating after each addition.
2. Sift together flour, salt, and baking powder. Add flour mixture to creamed mixture, alternating with milk. Add vanilla.
3. Pour into greased and floured tube pan. Start in COLD OVERN and bake 1 1/2 hours at 325 degrees.
4. Let cool ten minutes and then turn over on to serving plate. Wrap with plastic wrap to keep in moisture.
I couldn't believe how perfectly this cake came out -- I love tube pans with releasable bottoms! And the cake itself was dreamy; moist, delicious, and beautifully golden.
We opted to pre-slice the cake and arrange it on my mother's vintage cake plate. Much more glamorous than plastic wrap, don't you think?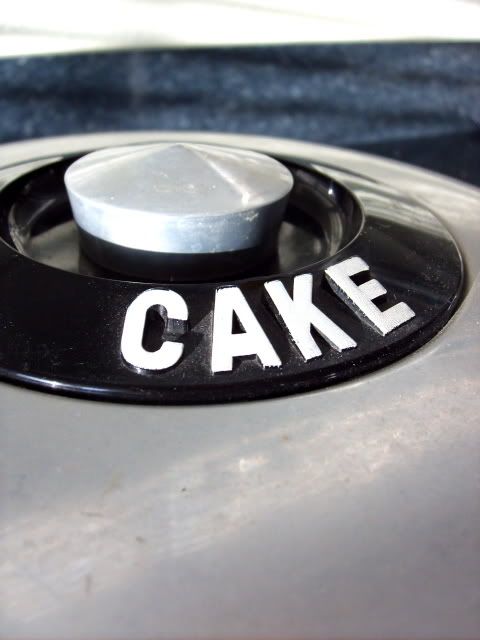 (Just in case you couldn't figure out what was under the dome...)