A trip to JoAnn's just wouldn't be complete without fabric. While I've been able to resist buying anything recently, the recent 50% off sale on Red Tag fabrics was beckoning.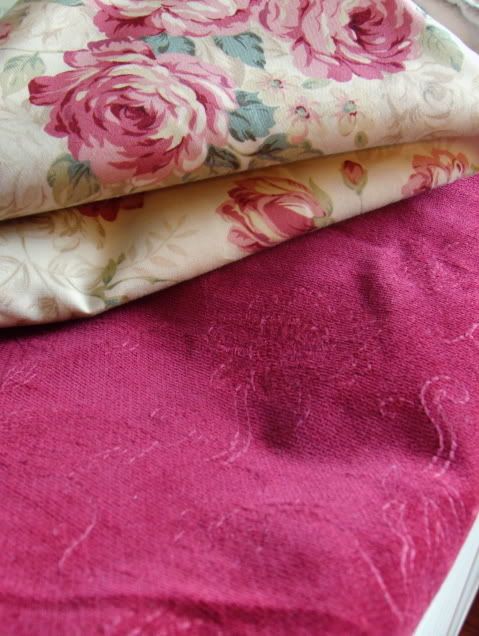 Embroidered burgundy corduroy: $4.50 per yard.
Tan and burgundy Premium Quilter's Cotton: $3 per yard
Having two wonderful fabrics for Fall: Priceless!
Besides, by the time I get around to using them, they'll have been in my stash long enough to count as "free!"
*ahem*