...but a 4th of July party! Now that's a party! (My thanks to Mr. Elton from the Miramax "Emma" for the inspiration *grin*)
Actually, our cookout was on the 5th, but it's close enough. We've never really celebrated the 4th of July before, so over the past two weeks I've been relishing the opportunity to come up with decorations. Interestingly, there are very few good online instructions for 4th of July decorations! So I depended instead on just going with red, white, and blue, in various forms.
One of my favorite projects was several yards of garland (or is it a banner?), made from those pesky fabric scraps that I can never bear to throw away! I drew a template and cut out the pieces with pinking shears. A bit of tacky glue secured them firmly to my 1/4" ribbon, and they were ready to go.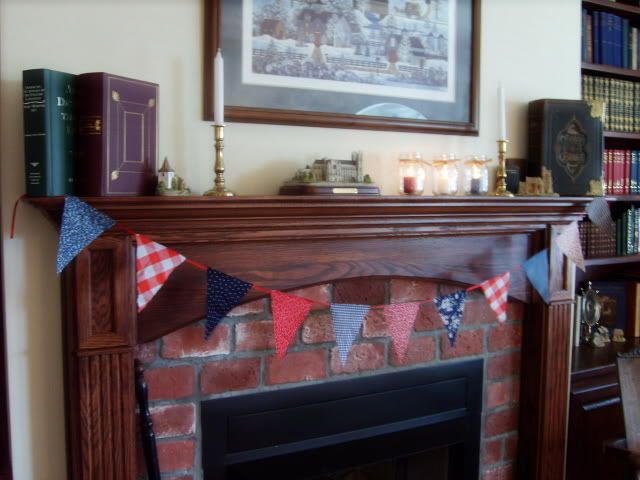 I couldn't resist the urge to decorate our boat lift, too!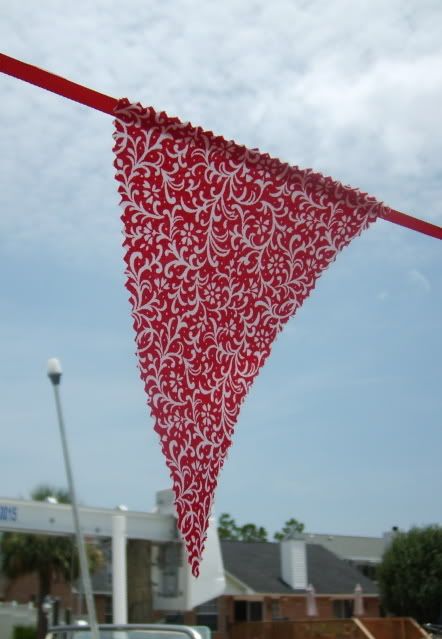 We also had popcorn outside in a huge enamelware pot that belonged to my grandmother. My sister, Tiffany, got creative with sponges and paint!
My sister and I collaborated on a patriotic flag cake -- one of our mutual, long-seated desires. I baked, levelled, and applied the fruit, while she wielded the spatula and piping bag.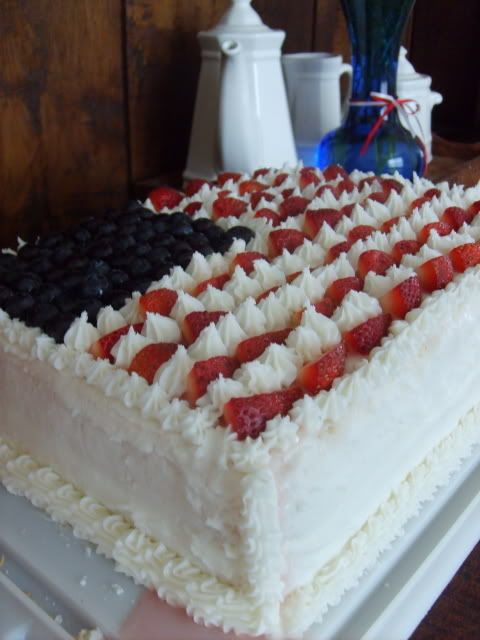 The pinwheels were supposed to go outside, but I didn't trust the little map tacks to hold them on. I got the instructions from the
Martha Stewart website
. The cardstock I used was scrapbooking paper from JoAnn's -- conveniently patriotic, conveniently on sale, and conveniently double-sided.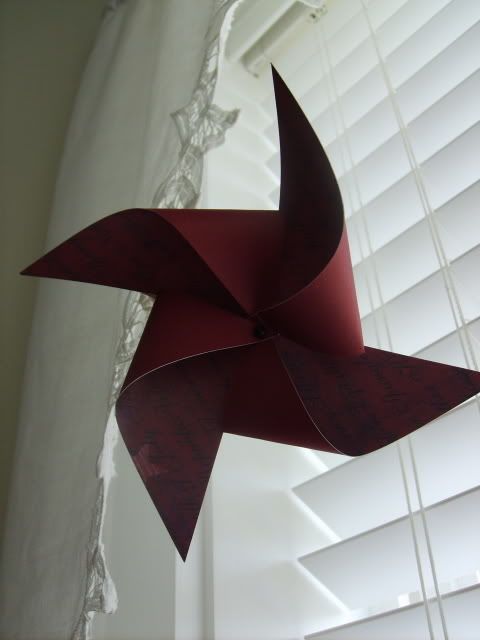 To add some interest to the back door, I hung wooden stars (painted in various designs of patriotic colors) and sea shells from two pieces of driftwood bamboo. After all, we do live near the ocean! I couldn't resist a bit of nautical flair.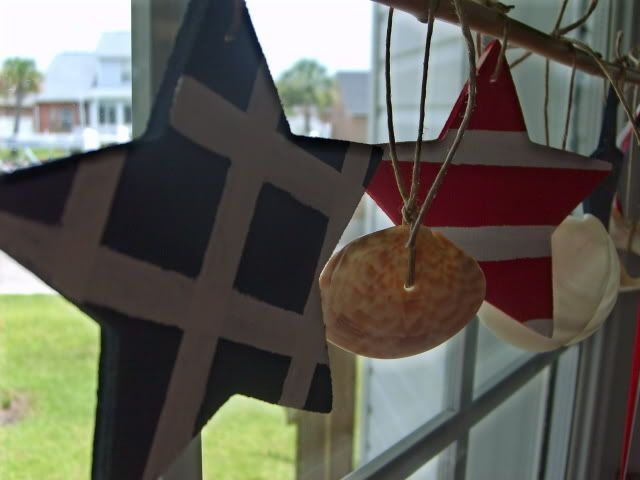 To make the summer centerpiece I crafted last year look more festive, I changed the hemp and sea blue ribbons to more patriotic colors:
I don't know what it is, but I can never resist a deviled egg. This one is garnished with some fresh parsley from the garden.
And really, what would summer be without watermelon?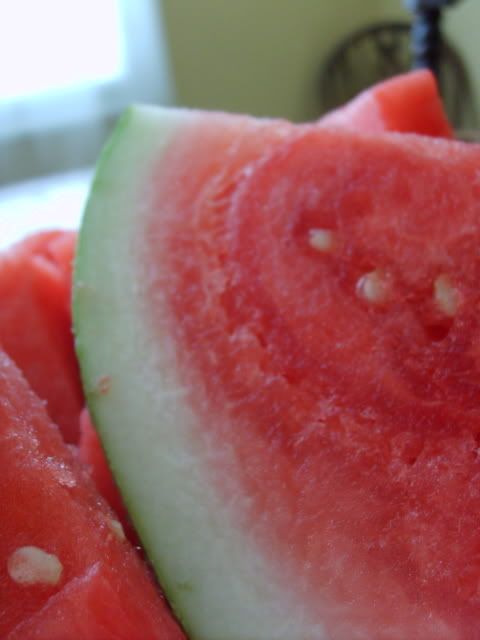 Later on in the afternoon, we made use of kayaks and a paddleboat borrowed from obliging neighbors. It was sizzling hot, and the breeze was a welcome relief.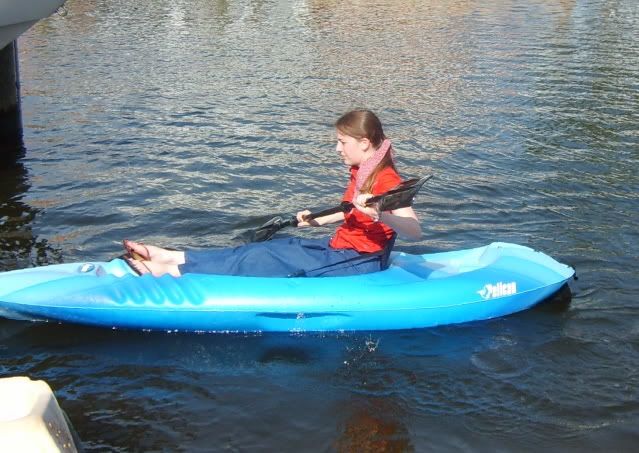 I think celebrating the 4th of July is addicting! I'm already storing up ideas for next year...