Just now we're visiting with some dear friends in South Dakota, who have just had their first baby, Abigail. We met Abigail's mother while she still lived with her family (who live about an hour from us), but she married last year and moved all the way to South Dakota!
Using the same
tutorial
that I used for my "Safari" soft baby shoes, I made a little pair for Abigail:
I had a great deal of trouble with these shoes (probably because the material wasn't as thick as the other pair I made), which I solved by not inserting the elastic through the upper part of the shoe (it makes sense if you read the tutorial!). Instead, I sewed the elastic to each end of the casing. No more strange puckers on the sides of the shoes!
But I thoroughly enjoyed getting to add a bit of feminine detail to this pair!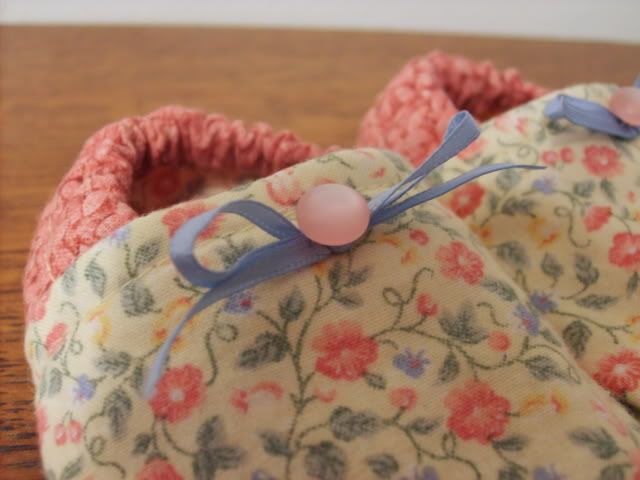 I hope you like them, Abigail!