Yesterday marked the start of a new decade in my life -- I can officially drop the term "teenager" now. And what should start the day but a beautiful breakfast, made for me by my wonderful sister: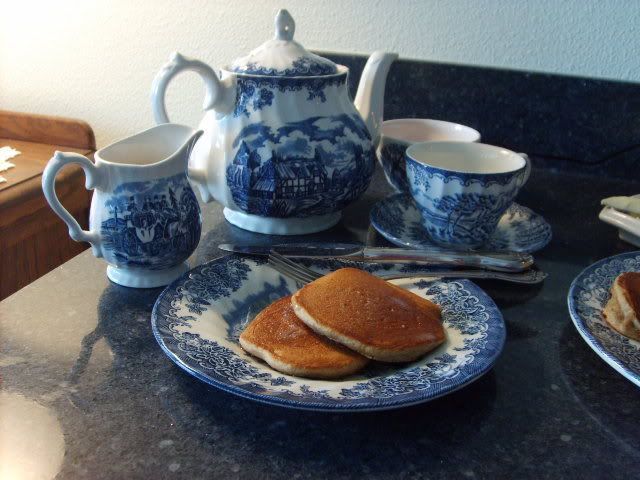 Whole wheat pancakes and hot tea -- what could be better? I had been somewhat sad that I would spend most of the day alone, but my family's birthday greetings certainly brightened my day.
Lovely white carnations -- a gift from a friend -- are now doing their best to brighten the kitchen in a vintage milk jug: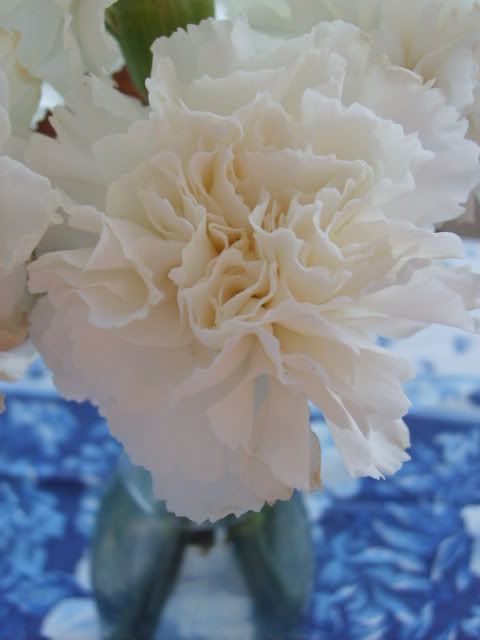 The Lord has been so gracious to me in these past nineteen years, and I look forward to where He will lead me in the years to come!