... and I can't believe it's already "over!" Christmas really crept up on me this year, but we still had a lovely and restful holiday. The morning was relaxed and peaceful, as we opened gifts and puttered about. Friends from church invited us over for lunch, and we had a perfectly lovely time! We ended up staying well into the afternoon over a spirited game of Balderdash.
Decorating for Christmas is always one of my favorite annual traditions, although we completed our task scandalously late (as in, the day before Christmas Eve!). But we've had our tree up for several weeks, complete with a bow topper and curly ribbons: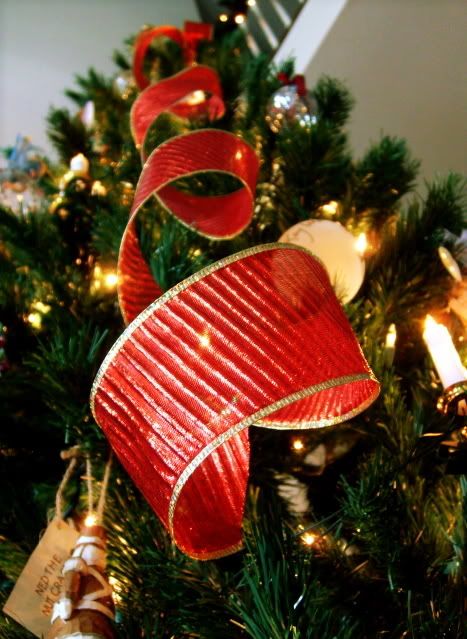 It's always such a delight to put our ornaments on the tree. Memories of Christmases past seem to waft out of the ornament box as soon as we open it. Some have specific memories attached to them, while others evoke a sense of tradition and stability.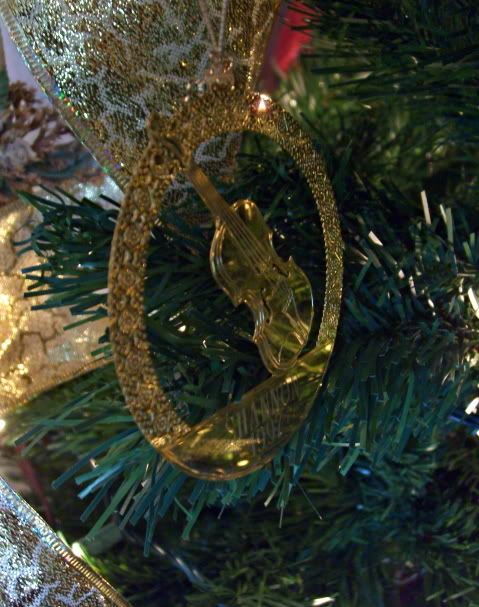 Of course, the hardest part is deciding which ornaments deserve the honor of a place on the tree. And then there are those ornaments (like the one below, purchased at Williamsburg a few years ago) that are so unbelievably heavy that they practically pull the tree over. I am still trying to figure out if they really did make the base of this ornament out of cast iron...




I can't deny that one of my favorite things about Christmas is wrapping presents for the tree! I'm a magpie when it comes to wrapping paper and beautiful ribbons. While the rest of my family procrastinates until Christmas Eve, any gifts that I am giving (or that I have been assigned to wrap!) are under the tree as soon as possible.




And while the weather was positively balmy outside, the Christmas cheer within more than made up for it!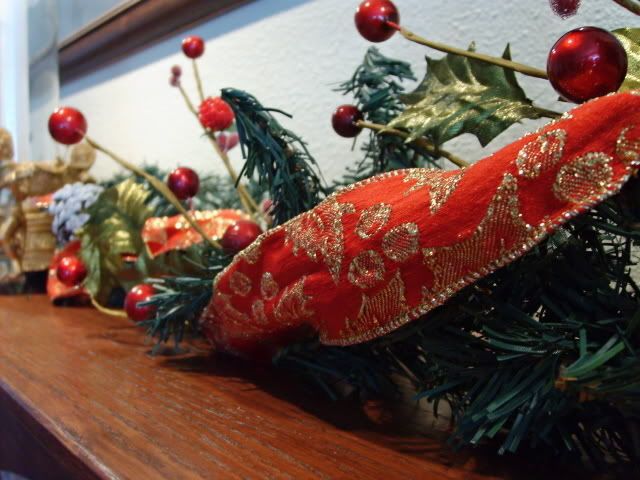 But as much as I love all the trappings and pageantry of the Christmas season, it would seem empty without the One who makes every day worth celebrating.


"The people that walked in darkness have seen a great light; they that dwell in the land of the shadow of death, upon them hath the light shined.... For unto us a child is born, unto us a son is given: and the government shall be upon His shoulder: and His name shall be called Wonderful, Counsellor, The mighty God, The everlasting Father, The Prince of Peace. Of the increase of His government there shall be no end, upon the throne of David, and upon His kingdom, to order it, and to establish it with judgment and with justice from henceforth even for ever. The zeal of the LORD of hosts will perform this." ~ Isaiah 9:1,6-7 KJV


The glory and mystery of the Incarnation, Crucifixion, and Resurrection of Jesus Christ is truly unsurpassed beauty, which never goes out of season and never fades. Praise be to God for His unspeakable gift!