I frequently hear of seamstresses who are laden with vintage patterns and notions by generous benefactors, and I must admit that I have sighed longingly over those stories! When, I wondered, would such a windfall come to me? Well, on Christmas day it happened! We shared Christmas day with some friends, and at the end of our visit our hostess asked if we would be interested in a box of vintage patterns that had been given to her. Can you imagine how my sister and I responded?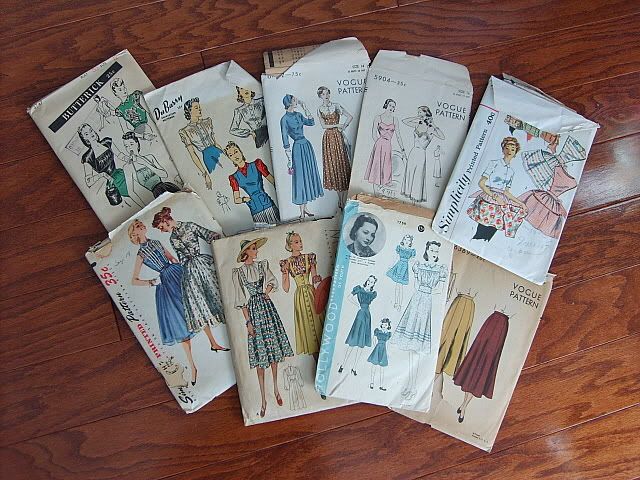 Above are just a few of my favorites, selected from over fifty almost-pristine vintage patterns -- most from the forties and fifties. I'm pretty picky about the vintage patterns that I like. Sometimes I'll scroll through pages of pattern websites without finding a pattern that I really like. But amazingly, I liked almost every single pattern in that box. And, also amazingly, most of them are just a size too small -- easy to size up for my dimensions!

Oh, the contrasting yoke!




Oh, the ruffles!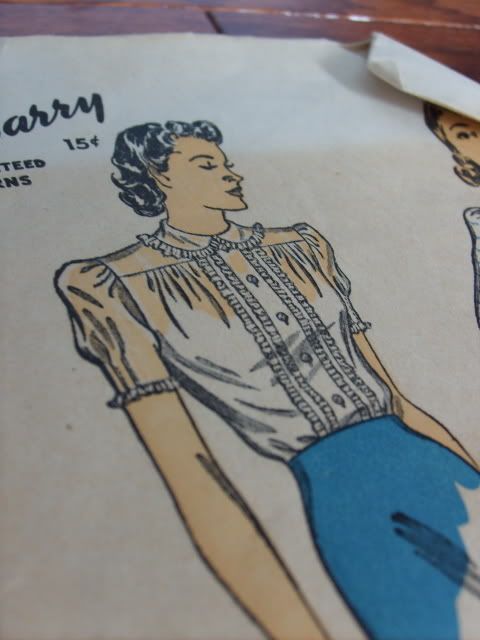 Oh, the ric-rac!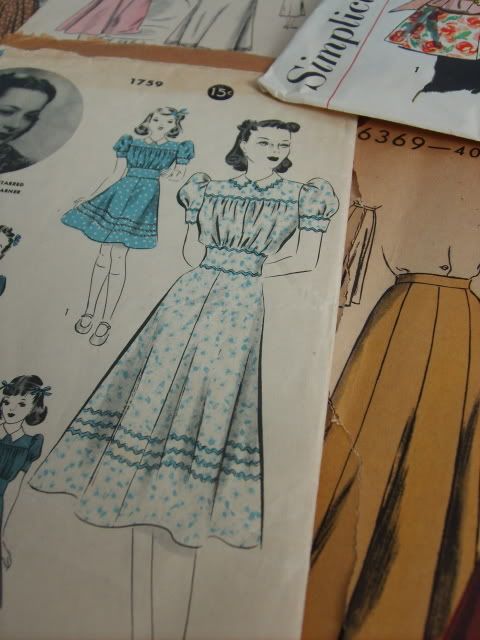 Oh, the peasant blouses!



Oh, the ruched bodice!




Oh, the quirky jerkin!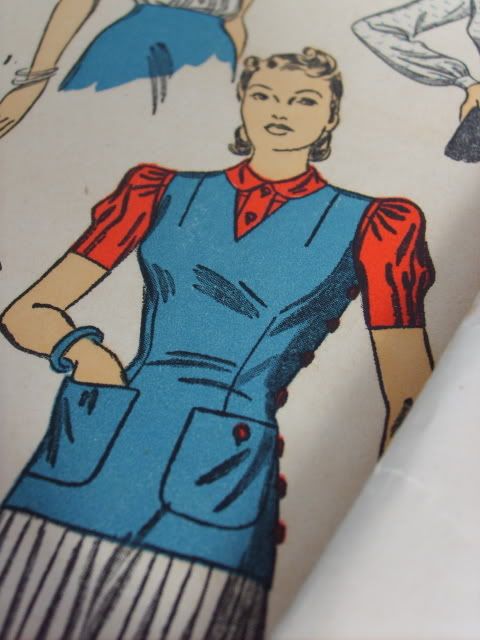 Oh, the pockets!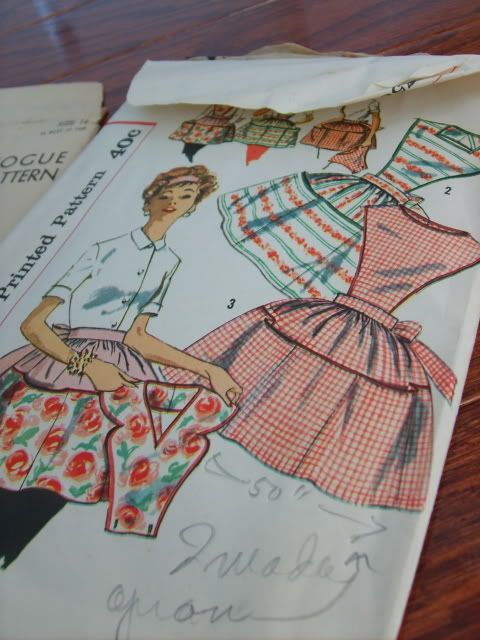 I have a feeling that last one will be appearing in my shop -- notice the detachable bodice? That's pure 50's delightfulness!