While I love the look of fancy needlework, I have mostly confined myself to "practical" sewing (garments, accessories, and the like). However, thanks to a very talented lady in our church (and "talented" is an unbelievable understatement), I recently learned the art of shadow embroidery!
I decided to put my new skill to use in a Christmas gift for a dear friend. Deciding how to frame it proved to be both challenging and delightful! I love the look of lace on ribbon.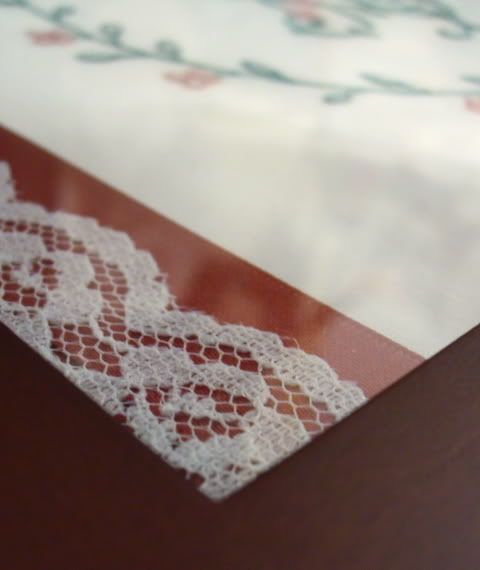 Contrary to my expectations, shadow embroidery is a most satisfying and relaxing occupation. I love the delicate look produced by a single strand of embroidery floss, which criss-crosses the back in a herringbone pattern. Actually, I like the back as much as the front!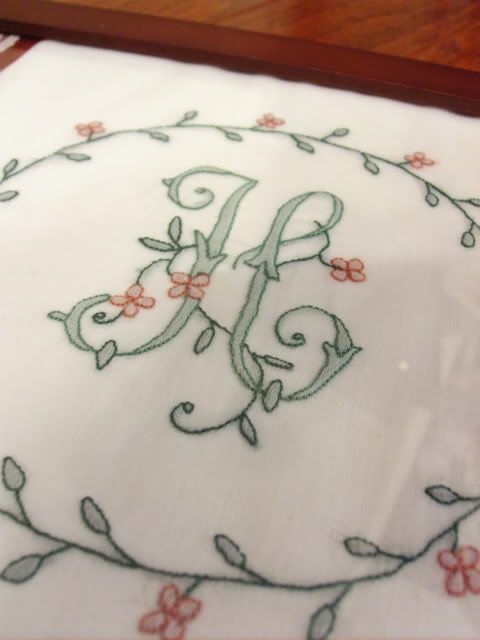 I think shadow embroidery might easily become addictive. And another crafty addiction was just what I needed... *smile*