This past Saturday our family visited a local fort, built only a few decades before the Civil War.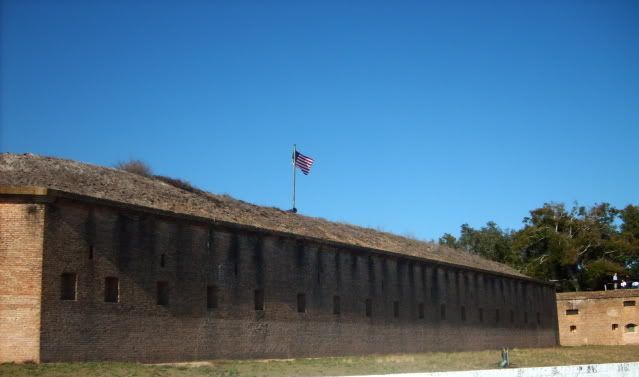 From the land, the fort is practically invisible until you stumble into the 20-feet deep dry moat. The inner fort is surrounded by a scarp gallery which offers defense on all sides. The bricks for the arches were hand-filed. It was cool and peaceful in the empty passage: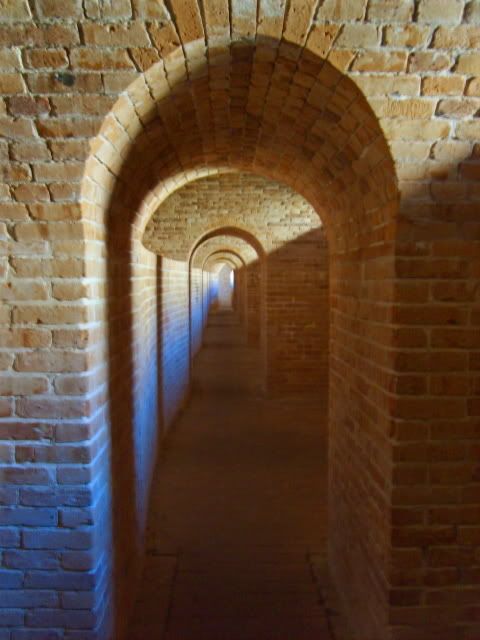 Through one of the rifle slots you can see the water battery, which was designed by the Spanish to control the bay beyond: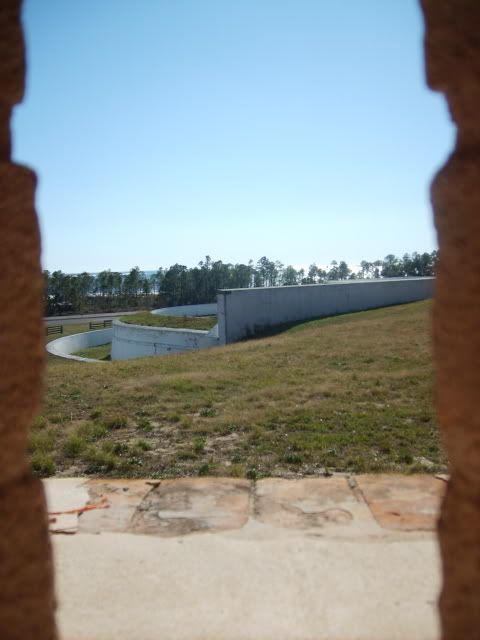 Set into the hill on the other side of the moat is another gallery, whitewashed and sunspeckled: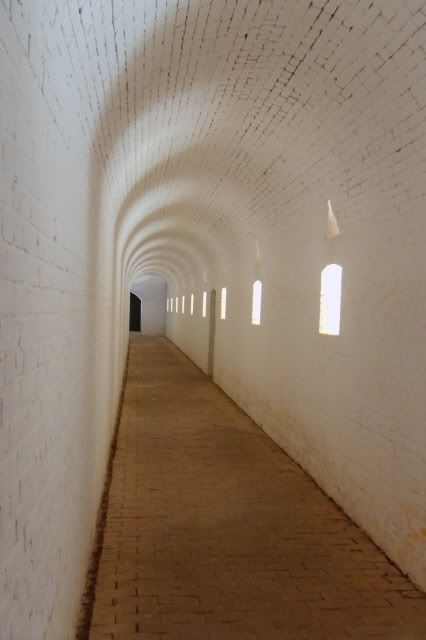 An underground passage leads from the center of the fort to the water battery.
When they say "dark" and "steep," they mean it! There is no lighting in the passage to help you maneuver the mixture of steep grade and steep steps.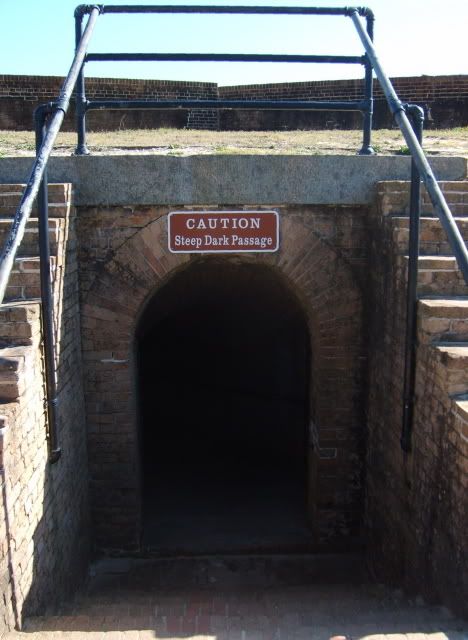 But fortunately, we made it to the other side without incident! There's quite a bit of granite at the fort, used as a base for the cannons to swivel on. There's enough to make a very nice kitchen countertop...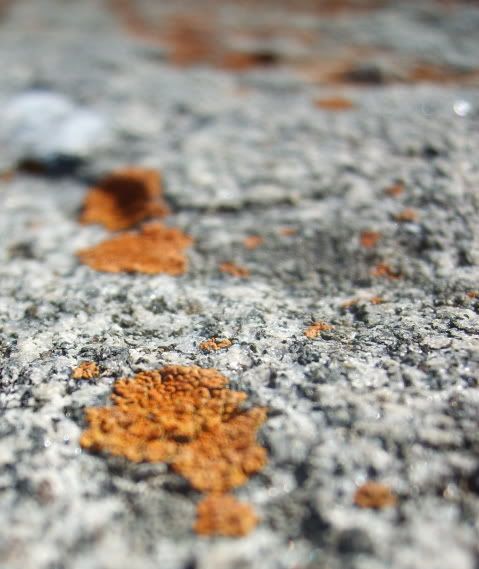 It's fascinating to see how military defenses were built two centuries ago. Considering that this fort has lasted almost two hundred years, I think its designers and builders deserve some credit!