I thought I'd post a few snapshots of our much-beloved and very prickly family member, who has won her way into all of our hearts! Mrs. Tiggles (short for "Mrs. Tiggy Winkle") has quite the personality, and is a champion climber.
Not that you could guess that from this picture...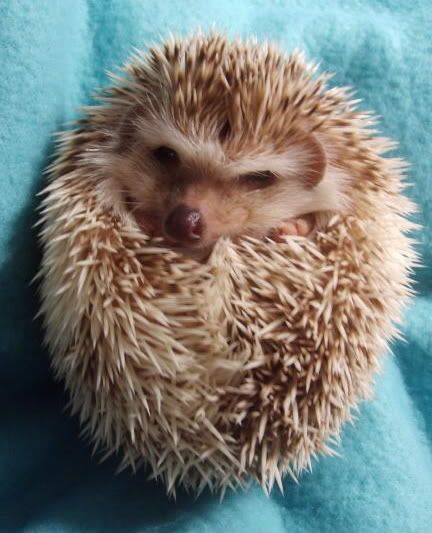 My sister says that all seamstresses should get hedgehogs because they desensitize you to pin pricks!