Having at last got completely fed up with the ugly muslin cover that came with our ironing board, I decided yesterday that I would do something about it. I've hesitated at making a new cover, mostly because of how much fabric it seems to take. Even rooting through my scraps, I keep thinking, "Oh, that's enough to make such-and-such! I just
can't
use it for an ironing board cover!"
But at last, yesterday, I reached my limit. Brownish stains had disfigured the muslin beyond the point of "tolerable."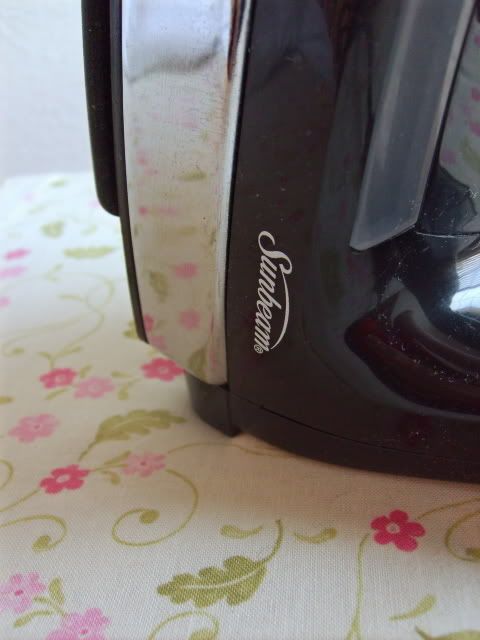 Some scraps of a cheery Tracy Porter print beckoned to me, so now we have whimsical vines and flowers covering our ironing board. *contented sigh* I just love easy, can't-go-wrong projects! It's so nice to have something pretty to look at while I iron -- and I now feel perfectly confident in declaring, with Mrs. Tiggy-Winkle (who was always my favorite), that "yes, if you please'm! I'm an excellent clear starcher!"